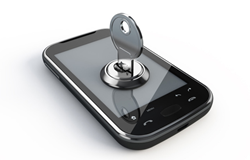 After careful review the experts at SecuritySystemReviews.com have finally released the 2014 best cellular security systems to assist consumers with their purchasing decision.
Jacksonville, Florida (PRWEB) February 11, 2014
Not a lot of people are aware of the dangers posed to homes and property in this tech-driven age. Deadbolts and solid doors are no longer enough to keep out intruders. Sometimes, a better system that incorporates wireless technology is also a good answer. It's important that home owners understand that their homes are vulnerable in more ways than one.
Wireless security systems have become the popular method for securing a home thus intruders expect that their targets use this kind of setup. A small laptop and a readily-available software package found online can infiltrate and disable a Wi-Fi-based security system quite easily. What's more, wires can be cut and power sources disabled so a remote wireless system that isn't dependent on one central device is still the best option.
This is why cellular networks have been tapped to support wireless home systems. These are more stable and difficult to disable. What's more, the requirements for the network to function are low all the time so clients can be assured that their system is always online.
But anyone who wants to install this type of system in their home may find that resources and information on these systems are scarce or unreliable. Clients certainly can't entrust the safety of their home based on a few starred ratings and client reviews. It's easy to get conflicting and unreliable answers to questions on public forums.
SecuritySystemReviews.com understands the importance of an informed purchase more than clients think. It's not enough that people know the companies to call or ask about installation but also their strengths and weaknesses. What's more, it's better to come armed with some information at a sales meeting so concerns can be addressed.
For homeowners who aren't that tech-savvy or are unfamiliar with how volatile and dynamic the internet can be, client reviews are not enough nor do they give people the right information. Most of the time, all a client can say in an aftersales interview is that the system was 'great' or 'good'. This is not because there isn't much to say but because people may not have time to give free advice online through comments on shopping pages. But SecuritySystemReviews.com makes sure that the reviews on their pages show relevant and important information as well as tips on how to determine which system is the best for each client. Handy links, phone numbers and other contact information can also be seen but only for people who are ready to make their decision or begin talking to actual sales personnel.
The best wireless security system for homeowners and small offices is the one that takes into consideration a lot of factors. It's not enough to protect points of entry. Clients should also consider alternative ways intruders can come in or an inside job. Consumers are urged to look carefully through the wireless security system reviews to determine which system is the best for their home or office. Clients can also make notes on the features each company showcases in the wireless home security system reviews and to inquire more during actual sales meetings or transactions.
For further information, consumers should also search online for alternative solutions and tips. This way, they know what to ask the security providers and insist on addressing their needs.
About SecuritySystemReviews.com
Recognizing the need for a good resource on security systems and companies providing this service, SecuritySystemReviews.com provides potential buyers with the information they need. An informed decision is the best decision anyone can make and this website offers quick links to the best companies as well as in-depth, unbiased reviews on different systems available on the market.