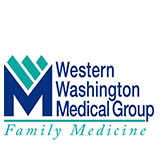 If you or a loved one needed care, whom would you choose?
Seattle, WA (PRWEB) July 03, 2014
Western Washington Medical Group is pleased to announce that six of its doctors have been named to the Seattle Met's "Top Doc' list for the year 2014. While Western Washington Medical Group has a broad range of experienced and highly skilled providers, these top six stood out among their peers.
Their staff winners include;
Dr. Matthew Ashbach, an Ear, Nose and Throat specialist and plastic and reconstructive surgeon
Dr. Robin Madsen, an orthopedist
Dr. Shane Leavitt, an orthopedist specializing in sports medicine
Dr. Thomas Stark, orthopedic surgeon and sport medicine specialist
Dr. Harold McCutchan, an orthopedic surgeon and sports medicine specialist
Dr. T. Spark Corwin, a urologist.
This year, Seattle Met solicited peer nominations from 25,000 medical professionals, including physicians, advanced registered nurse practitioners (ARNPs), registered nurses (RNs), physician's assistants (PA's), naturopaths, acupuncturists, and more from King, Kitsap, Snohomish and even Pierce counties.
The question Seattle Met asked the participants was, "If you or a loved one needed medical care, whom would you choose?"
As each medical practitioner responded with their nominations for "Top Doc", a small percentage drew to the front of the polls. The top 10 percent of nominees were awarded the honor of inclusion into the "Top Doc'" list.
This list is constructed entirely independently, ensuring that this list is the honest representation of the votes of our medical professionals.
"Western Washington Medical Group is very proud of our physicians who were selected by their peers to receive this well-deserved honor," said Jerry Tilliger, CEO.
About Western Washington Medical Group
Western Washington Medical Group is a multi-specialty medical practice of more than 70 providers. What makes them different from many other multi-specialty clinics is the fact that they are physician-run, meaning their physicians—not corporate managers—make all of the business decisions for the group based on what they feel is best for their patients. As a result, they have earned a reputation for high quality and personalized care with the patient's best interests in mind. Click here to schedule an appointment today.