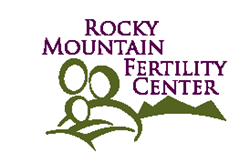 Dr. Smith has won the Patients Choice Award 5 times in a row, which is a rare feat!
Denver, Colorado (PRWEB) December 17, 2014
One of the top fertility doctors in the nation, Dr. Deborah Smith with Rocky Mountain Fertility Center, has won a fifth straight Patients Choice Award. The Award is only presented to less than 5% of the nation's doctors, so to win it five straight times is a rare feat. Call (303) 999-3877 for more information and scheduling.
As the Medical Director of Rocky Mountain Fertility Center, Dr. Smith has been offering comprehensive fertility options to patients for over twenty years. Patients come from all over the Rockies and the country to receive treatments that often help them reach their fertility goals.
A few of the treatment options include IVF, ICSI, PGD Testing, Cryopreservation, tubal reversal, ovulation induction, egg donation and much more.
The Patients Choice Award is unique. Only patients vote, and the Award cannot be bought. Criteria include doctor expertise, bedside manner, time spent with patients and even how patients are treated by the staff.
In addition to the Patients Choice Award, Dr. Smith has also been named a Top 5 Fertility Doctor nationwide by HealthTap. This was after being named the Top Fertility Doctor in Colorado by HealthTap as well.
Dr. Smith offers complimentary fifteen minute phone consultations for new patients, and has recently started the Egg Donation Center of Colorado to help those women who desire to either donate eggs, or to receive them.
Call (303) 999-3877 for scheduling with the Award Winning Dr. Deborah Smith, or visit http://rockymountainfertility.com for detailed information.