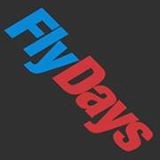 I pulled barrel rolls, loops and stall turns
(PRWEB UK) 4 January 2014
Staff members from flying gifts experience company FlyDays.co.uk have recently announced their favourite experiences of 2013 in an end of the year review. This list has been compiled by three key people within the business. Dan Jones, Mark Rusted and Imran Malek.
Imran Malek, Operations Manager for FlyDays.co.uk said, "My favourite experience on the website this year has to be the "Land Away Triple Flying Lesson". This 90 minute experience offers customers the opportunity to take the controls, navigate and observe all from the cockpit for a real hands on experience. What makes this experience even more fantastic is the price. At only £149, it's a real steal."
Mark Rusted, Corporate and Events Manager for TrackDays.co.uk said, "When it comes too looking for a flying experience you have to try the "Extended Indoor Skydiving Experience". This totally unique experience allows to you experience the sheer exhilaration of skydiving, in a specially constructed wind tunnel. After all the necessary training you will step into the airflow and taste the thrill of freefall in a totally safe and controlled environment."
Dan Jones, Operations Manager for TrackDays.co.uk said, "My favourite flying experience for 2013 had to be the "Fly Like A Fighter Pilot". This experience had me feeling like Tom Cruise in Top Gun as I pulled barrel rolls, loops and stall turns. The experience was finished off perfectly as the instructor showed me how a real Maverick flies!"
Visit FlyDays.co.uk to find out more information on the staff picks and also on a whole host of other flying experiences and flying lessons.