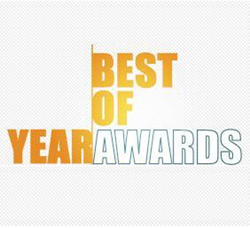 Home automation systems can serve a variety of needs, understanding their abilities and purpose is the first step in determining the type of system you need to protect your home.
Charlotte, North Carolina (PRWEB) April 17, 2014
http://www.securitysystemreviews.com has named Vivint Home Security, FrontPoint Security, Protect America, and ADT Security as 2014's best home automation companies in the United States.
Recognizing that rise of combining home security with home automation in the security system industry, SecuritySystemReviews.com has reviewed home security companies that offer this technology and subsequently narrowed down the list to give readers best options for this innovation.
Having said that home automation systems are "the wave of the future", the review site's aim is to provide potential buyers with all the information they need to know about this new type of service considering that this is a relatively new segment in home security and the limited available reading materials online. With its streamlined reviews, its ultimate goal is to be a "one stop shop" for learning about the best home security systems on the market.
Each home automation company review at the site includes vital information about the company's history, customer service, installation service, product and equipment it offers, warranty, and coupons. Each review explored all the services that come with purchasing the home automation system itself.
SecuritySystemReviews.com also recognized the importance of price to interested security system buyers. This is why up-to-date pricing details for each selected company were also thoroughly discussed in the review. In addition to this, coupons, discount codes, and tips for saving money were also included to guide readers in getting the best deal and saving some bucks.
SecuritySystemReviews.com emphasized the ability of home automation systems to improve the functionality of a home security system and to completely change the duality of home security systems. Full reviews of the best home automation companies in the market are available for free at their site.
About SecuritySystemReviews.com
Through its thorough and unbiased reviews, SecuritySystemReviews.com aims helps potential security system buyers to find the best alarm and security system solutions to fit their needs. They provide everything about the latest security system technologies and the leading security system companies in the market.
# # #