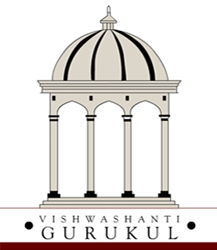 Pune, Maharashtra (PRWEB) April 30, 2015
Ranked as one of the Best IB School in Pune, Vishwashanti Gurukul has introduced Three Programmes of International Education in their curriculum. The International Baccalaureate Organization (IBO) has provided authorization to the Pune based school as IB World Schools. So, the school can offer any of its three academic programmes: the Primary Years Programme (PYP), the Middle Years Programme (MYP), or the Diploma Programme. The Vishwashanti Gurukul has established these schools keeping a common philosophy of high quality, challenging and international education for their students.
The name of Vishwashanti Gurukul is well-recognized when it comes to providing high quality school education in India at the competitive fees. Regarded as the best boarding school in India, the institute is well equipped to provide students with world-class education for their holistic development. The picturesque area of the school exudes peace and tranquillity and is the perfect place to seek knowledge through the long forgotten concept of Gurukul. The school enables their students with a wide variety of facilities that include University Placement, Boarding, art Center, Transport, Library, Sports and Auxiliary Services. Parents who want to ensure a bright future for their children can enroll their children in the IB world schools in Pune and be sure about their future.
Elaborating more about the Guru-Shishya Parampara of the school, one of the representatives from the institute stated, "MAEER strongly believes in the virtues of the Guru-Shishya parampara and has nurtured a dream of molding the future citizens by equipping them with the latest instructional technology in the ambience of the Gurukul System."
About MIT, Pune's Vishwashanti Gurukul
Vishwashanti Gurukul's mission is to provide a resource based education with global opportunities for academic growth and development, and assure that all students are provided the necessary life skills and competencies to function productively in an ever changing society while retaining Indian values and Philosophy. To make 'Vishwashanti Gurukul' a learning community of motivated students with the staff engaged in realizing the children's full human potential and imparting world class education to each student which fosters academic excellence, physical fitness, psychological and spiritual health and social consciousness. The emphasis of MIT's Vishwashanti Gurukul, an IB World School will be to make the students proud of their deep-rooted ethos, the ancient Indian culture and train them in the most modern methodology prescribed by the IB and CIE.
For more information, please visit- http://mitgurukul.com/