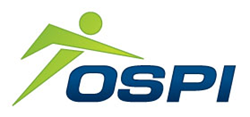 The customized knee replacement procedures are amazing at improving outcomes and helping patients get back to what they love doing!
Phoenix, Arizona (PRWEB) February 15, 2016
Orthopedic and Sports Performance Institute, known as OSPI, is now offering ConforMIS customized knee replacement implants. The procedures have been amazing at helping improve outcomes and allowing patients to reduce time spent in the hospital. Call (480) 420-3499 for more information and scheduling with orthopedic surgeons Gilbert AZ trust.
The ConforMIS procedure has been revolutionary for knee replacement patients. Each patient's knee is imaged prior to surgery, and the implants are made according to the specific anatomy required. This includes both the femur and tibia components. Most knee replacement systems are based on "off the shelf" sizing, which typically work well, but are prone to bony overhang and potential complications. The ConforMIS implants provide an amazing custom fit which reduces those issues.
Along with offering the customized implants, the Board Certified knee replacement doctors in Arizona offer improved pain management for the procedure along with a minimally invasive approach. For a lot of patients, this translates into an outpatient procedure known as a Rapid Recovery knee replacement. Patients often go home the same day, and then are visited by a nurse as an outpatient each day.
The usual inpatient stay after a knee replacement has been two to four days. But at OSPI, the outpatient procedure reduces this, lowers blood loss, decreases pain, and speeds up recovery time. Most insurance has been accepted for the procedure. Patients come for treatment from a broad area, which shows just how exceptional the reputation has become.
Call (480) 420-3499 for the customized, outpatient knee replacement procedures today.