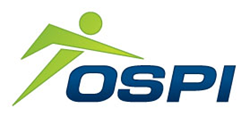 Minimally invasive knee replacement offers faster rehab, less blood loss, less pain and less complications!
Phoenix, Arizona (PRWEB) November 16, 2015
Top joint replacement practice in Arizona, Orthopedic and Sports Performance Institute (OSPI), is now offering minimally invasive knee replacement procedures. The procedures offer patients the opportunity to recover faster and experience less pain. Call (480) 420-3499 for more information and scheduling with the top knee replacement doctors in Arizona.
Only recently have techniques evolved for knee replacement procedures allowing them to be performed in a minimally invasive manner. The procedures have been very successful for over a decade, and these techniques are improving the outcomes even more.
The Board Certified, highly skilled providers at OSPI have developed surgical methods involving less tissue manipulation, smaller incisions, and less blood loss than with traditional procedures. Also included in the procedure are now pain management techniques including blocks and medications that reduce the postoperative pain.
Rehabilitation after a total knee replacement can also be accelerated with the minimally invasive techniques, and patients are often able to go home the same day. This turns the procedure into an outpatient one, with nurses and therapists visiting one's house for follow up.
Most major medical insurance is accepted. OSPI also offers numerous other treatments at the practice, including physical therapy, Crossfit, pain management, chiropractic and more. Hip replacement procedures are also provided in a minimally invasive fashion as well.
Call (480) 420-3499 for more information and scheduling with the top knee and hip replacement doctors in Phoenix.