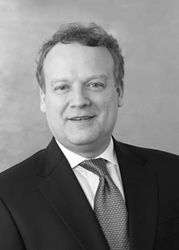 Birmingham, Alabama (PRWEB) August 06, 2014
The law firm of Christian & Small LLP, headquartered in Birmingham, Alabama, announced today that Partner Richard E. Smith has been inducted as a Fellow of the International Academy of Trial Lawyers. Smith joins an elite group of attorneys as membership in the Academy is limited to 500 Fellows in the United States. Fellowship is by invitation only, and trial lawyers are invited to become Fellows only after an in-depth vetting process.
The Academy is a group of truly exclusive lawyers representing both sides of the Bar: prosecutors and defense lawyers in criminal cases, and plaintiffs and defense counsel in civil litigation (including business and personal injury cases). The Academy's purposes are to promote reforms in the law, facilitate the administration of justice, promote the rule of law internationally, and evaluate the standards of integrity, honor and courtesy in the legal profession.
Smith is one of Christian & Small's founding partners and has been an integral member of the firm's litigation group during his entire career. He served as the firm's managing partner for five years and focuses his practice primarily on complex and corporate litigation for clients in the financial services, health care and construction industries, as well as corporate entities in other industries. His extensive litigation experience includes having tried more than 150 jury trials to a verdict in over 30 Alabama counties and all three Alabama federal district courts, obtaining successful results for his clients in over 90 percent of those cases.
In recent years, Smith has arbitrated more than 30 cases before the American Arbitration Association, the National Association of Security Dealers, the Financial Industry Regulatory Authority and other arbitration panels. He has been appointed as an arbitrator, mediator and receiver in several business litigation disputes. Because of his vast trial experience combined with his keen knowledge of the insurance industry, Smith is frequently retained as an expert to consult and testify in insurance cases dealing with bad faith and coverage disputes.
About Christian & Small LLP
Christian & Small represents a diverse clientele throughout Alabama, the Southeast and the nation with clients ranging from individuals and closely held businesses to Fortune 500 corporations. By matching highly experienced lawyers with specific client needs, Christian & Small develops innovative, effective and efficient solutions for clients. Christian & Small focuses on the areas of litigation, business and tax law. The firm is the only Alabama member firm in the Leadership Council on Legal Diversity.
Christian & Small LLP is a member of the International Society of Primerus Law Firms.