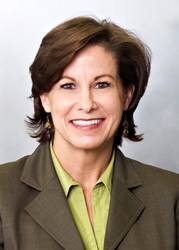 Birmingham, Alabama (PRWEB) August 19, 2013
The law firm of Christian & Small is proud to announce that Deborah Alley Smith, managing partner, has been invited to participate in the 2013 – 2014 Leadership Birmingham class.
The purpose of Leadership Birmingham is to prepare and encourage its graduates to engage in greater individual and group action in order to contribute to the betterment of the community and its people. Class members are selected based on their leadership abilities, career accomplishments, volunteer activities, contributions to the community, and commitment to help shape a better community.
In addition to being managing partner, Smith manages a robust Appellate practice, is a Fellow of The American Bar Foundation, serves on the Birmingham Bar Foundation Board of Directors, serves on the Economic Prosperity Advisory Group of Blueprint Birmingham, is listed as one of the Top 25 Women Lawyers in Alabama by Alabama Super Lawyers and in the Top 50 Alabama Lawyers by Alabama Super Lawyers.
Smith is a graduate of the University of Tennessee and the University of Alabama School of Law.
About Christian & Small LLP
Christian & Small represents a diverse clientele throughout Alabama, the Southeast and the nation with clients ranging from individuals and closely held businesses to Fortune 500 corporations. By matching highly experienced lawyers with specific client needs, Christian & Small develops innovative, effective and efficient solutions for clients. Christian & Small focuses on the areas of litigation, business and tax law.
Christian & Small LLP is a member of the International Society of Primerus Law Firms.