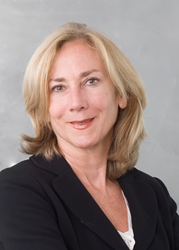 Birmingham, Alabama (PRWEB) March 25, 2014
Christian & Small Partner, LaBella S. Alvis, was appointed to serve on the board of directors of the International Academy of Trial Lawyers at the annual meeting in Kailua-Kona, HI. Alvis was the only female chosen as a new board member this year. She will serve a three year term.
The International Academy of Trial Lawyers is a group of elite trial lawyers representing both sides of the Bar: prosecutors and defense lawyers in criminal cases, and plaintiffs' and defense counsel in civil litigation. The Academy is limited to 500 Fellows nationally and includes lawyers from more than 30 countries. Fellowship is by invitation only and extended only after a careful vetting process. The Academy's purposes are to promote reforms in the law, facilitate the administration of justice, promote the rule of law internationally and evaluate the standards of integrity, honor and courtesy in the legal profession.
LaBella S. Alvis is a partner with Christian & Small LLP in Birmingham, Alabama, where she handles litigation matters statewide, including professional liability and medical malpractice defense, EEOC and employment liability claims, insurance defense and coverage cases. Alvis also defends liquor liability cases and she is a certified ABC Board vendor trainer. She is listed in The Best Lawyers in America® and Alabama Super Lawyers®. She is a member of the Alabama Defense Lawyers Association, the Federation of Insurance and Corporate Counsel, the International Association of Defense Counsel and the Alabama Law Foundation. She is a Fellow of the International Academy of Trial Lawyers and the American Board of Trial Advocates. Alvis was Co-Founder and past Director of the Birmingham Volunteer Lawyers Association.
About Christian & Small LLP
Christian & Small represents a diverse clientele throughout Alabama, the Southeast and the nation with clients ranging from individuals and closely held businesses to Fortune 500 corporations. By matching highly experienced lawyers with specific client needs, Christian & Small develops innovative, effective and efficient solutions for clients. Christian & Small focuses on the areas of litigation, business and tax law.
Christian & Small LLP is a member of the International Society of Primerus Law Firms.