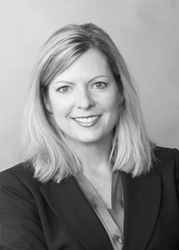 Birmingham, Alabama (PRWEB) July 28, 2014
The law firm of Christian & Small LLP, headquartered in Birmingham, Alabama, announced today that Sharon D. Stuart, Esq., a Partner in the Firm, has been elected to the Board of Directors of the Alabama Defense Lawyers Association (ADLA). Stuart's District II seat, representing Birmingham, carries a three-year term. Stuart will also continue in her current role as chair of ADLA's Amicus Curiae Committee, a position she has held since 2010.
ADLA strives to bring together lawyers in Alabama who devote a substantial amount of their professional time to the handling of civil defense cases, facilitating among members the exchange of information, ideas, techniques and court rulings related to the handling of civil defense litigation. These exchanges are intended to improve the skills of civil defense lawyers and elevate the standards of trial practice. ADLA supports and encourages an increase in the quantity and quality of the service and contributions the legal profession provides to the community, state and nation.
Stuart's approach to her practice is to become a business partner with her clients, to become fluent in their operations, to assist them with clearly defining their objectives and to offer guidance on the best course for meeting their goals. She dedicates her practice to civil trial work and arbitration, focusing on complex commercial and insurance litigation, and handles a variety of product liability litigation as national, regional or local counsel. Her trial experience includes a wide range of business tort claims, contract disputes, commercial and insurance fraud and bad faith suits, and wrongful death cases. She has defended class action lawsuits in areas as diverse as product liability/toxic tort, financial products, insurance and employment law. In addition to her litigation experience, Sharon assists clients in responding to state and federal government investigations and negotiating with regulators.
About Christian & Small LLP
Christian & Small represents a diverse clientele throughout Alabama, the Southeast and the nation with clients ranging from individuals and closely held businesses to Fortune 500 corporations. By matching highly experienced lawyers with specific client needs, Christian & Small develops innovative, effective and efficient solutions for clients. Christian & Small focuses on the areas of litigation, business and tax law. The firm is the only Alabama member firm in the Leadership Council on Legal Diversity.
Christian & Small LLP is a member of the International Society of Primerus Law Firms.