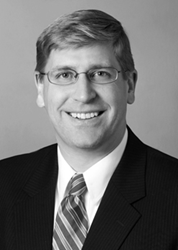 I look forward to the opportunity of serving with the House leadership and its committees to develop practical and effective legislation that will benefit the people of Alabama
Birmingham, Alabama (PRWEB) March 03, 2015
The law firm of Christian & Small LLP, headquartered in Birmingham, Alabama, announced today that Jonathan M. Hooks, Esq., a member of the Firm's Government Affairs team, has been appointed as Legal Counsel to select committees of the Alabama House of Representatives for the 2015 legislative session. In that capacity, Hooks will be advising the Education Policy Committee and the Commerce and Small Business Committee in crafting and revising legislation pertinent to each committee's jurisdiction. The House's legislative session begins on Tuesday, March 3, and will run through June 2015.
"I look forward to the opportunity of serving with the House leadership and its committees to develop practical and effective legislation that will benefit the people of Alabama," Hooks said.
At Christian & Small, Hooks represents a diverse set of clients, including manufacturers and distributors of machinery, appliances, consumer electronics, and medical devices, as well as retailers, mortgage servicers, telecommunications providers, and energy companies. In the financial services industry, he has also represented clients in a variety of rarely-seen proceedings initiated by the judiciary, attorneys general, or other government bodies.
Hooks received his B.S. from Samford University and holds a J.D. from its Cumberland School of Law. He has served as a Ballot Security Attorney in Alabama's statewide elections since 2004.
About Christian & Small LLP
Christian & Small represents a diverse clientele throughout Alabama, the Southeast and the nation with clients ranging from individuals and closely held businesses to Fortune 500 corporations. By matching highly experienced lawyers with specific client needs, Christian & Small develops innovative, effective and efficient solutions for clients. Christian & Small focuses on the areas of litigation, business and tax and is a member of the International Society of Primerus Law Firms and the only Alabama member firm in the Leadership Council on Legal Diversity.