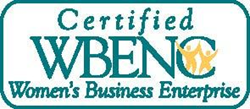 Denver, Colorado (PRWEB) February 17, 2015
Zupkus & Angell, P.C., a law firm focusing in Civil Litigation Defense and Insurance Coverage, was recently certified by The Women's Business Enterprise National Council (WBENC) as a women-owned and operated business. The screening for certification is a rigorous, multi-part process. Zupkus & Angell satisfied WBENC's high standards to be awarded certification.
"We are very proud of this accomplishment and look forward to new opportunities and experiences to gain from our certification," stated Muliha Khan, partner at Zupkus & Angell, P.C.
WBENC is an organization dedicated to fostering diversity in the world of commerce. Their mission recognizes that diversity promotes innovation, opens new channels of revenue, and creates partnerships which provide opportunities that fuel the economy. To learn more about what this certification means for Zupkus & Angell and for you, please contact Muliha Khan, mkhan(at)zalaw(dot)com.
About Zupkus & Angell, P.C.
Zupkus & Angell specializes in insurance defense, tort litigation including construction defect, transportation and premises liability, insurance bad faith, insurance coverage analysis, and employment law. The highest priority at Zupkus & Angell is to provide excellent legal services to our clients. The philosophy behind our inclusiveness initiatives is that happy, valued employees will do excellent work. This unique approach to inclusiveness in the practice of law has proved to be very successful.
In 2014, The Denver Business Journal ranked Zupkus & Angell one of the top-ten Denver-area law firms for minority attorneys. Zupkus & Angell is also a member of the Law Firm Affiliate Network of the Minority Corporate Counsel Association (MCCA), which acknowledges those law firms that are committed to advancing diversity in the legal profession.
Zupkus & Angell, P.C. is a member of the International Society of Primerus Law Firms.