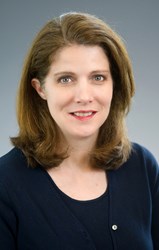 Heather has been an integral member of our firm since she first joined us and we could not be more pleased to mark her professional development by naming her a principal of Brody Wilkinson
Southport, Connecticut (PRWEB) February 12, 2014
Brody Wilkinson PC is pleased to announce that Heather J. Lange was named a principal of the firm. Ms. Lange joined Brody Wilkinson in 2009 as counsel and is a member of the firm's Trusts & Estates and Dispute Resolution Groups. She practices in the areas of estate planning, trust and estate administration, estate settlement, and probate, trust and fiduciary litigation. Ms. Lange represents individuals and family groups with the preparation of sophisticated wills, revocable trusts, private foundations and charitable trusts and when necessary, litigates probate proceedings. With her strong tax background, she adds value to income tax planning which has become an important part of the estate planning process due to the increase in the federal estate tax exemption. In addition, Ms. Lange has a niche practice in equine law where she bridges her legal capabilities and equestrian interests.
"Heather has been an integral member of our firm since she first joined us and we could not be more pleased to mark her professional development by naming her a principal of Brody Wilkinson," said senior principal Peter T. Mott.
Ms. Lange is admitted to practice in Connecticut, Massachusetts and Pennsylvania. She is a member of the American, Connecticut and Fairfield County Bar Associations. Ms. Lange serves on the Executive Committee of the Probate Section of the Connecticut Bar Association. She received her B.A. from the University of Michigan in 1988, J.D. from Rutgers University School of Law in 1997, and LL.M. in Taxation from New York University School of Law in 1999.
Ms. Lange is a frequent author and speaker on estate and tax planning and fiduciary litigation subjects. Outside the office, she is an avid runner and equestrian. Ms. Lange serves on the Board of Directors of the Bridgeport YMCA, where she serves as the vice chairperson. She also volunteers at Pegasus Therapeutic Riding, a non-profit organization that provides equine-assisted activities and therapies to children and adults with physical, cognitive and emotional disabilities.
Ms. Lange resides in Norwalk, Connecticut.
About Brody Wilkinson PC
Brody Wilkinson PC is located in Southport, Connecticut, with a long history in the practice of law with the firm's roots going back over 100 years. This top Southport, Connecticut law firm believes that clients are best served by professional advice of superior quality delivered in a timely, cost-effective manner by experienced lawyers who continually update their skills. While there is no shortage of law firms in Fairfield County or throughout Connecticut, the proven law firm of Brody Wilkinson is built on three fundamentals: quality, service and value. The attorney professionals work exceptionally hard to ensure that these principles are never compromised.
This legal practice delivers superior, practical, creative and tailored work product in a highly responsive manner and within agreed-upon deadlines. Their commitment to ethics is largely responsible for the law firm's success and the caliber of clients they represent.
Brody Wilkinson PC is a member of the International Society of Primerus Law Firms.