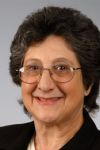 Southport, Connecticut (PRWEB) October 21, 2014
The law firm of Brody Wilkinson PC is pleased to announce that Barbara S. Miller was recognized as a leading environmental lawyer in Connecticut by Chambers USA in its 2014 edition. Ms. Miller has held this distinction since 2010. Chambers is an international publisher of legal profession guides and is widely respected throughout the world for its comprehensive research and review process. Chambers employs a team of 100 full-time researchers to conduct interviews, identify and rank the world's best lawyers who exceed client expectations by delivering the highest level of technical capability, business acumen, service and value. For more information on the Chambers USA selection process, visit http://www.chambersandpartners.com/the-rankings-explained.
Ms. Miller, a principal of Brody Wilkinson PC, advises clients on a wide range of transactional and regulatory environmental matters, including due diligence, risk allocation, permitting and remediation. Among other recent representative matters, she served as environmental counsel for a fifty-five acre mixed-use brownfield development in Redding. Ms. Miller has published articles and spoken at seminars on the subject of environmental law. She serves on the Executive Committee of the Environmental Law Section of the Connecticut Bar Association. Ms. Miller also represents businesses and individuals in commercial transactions and employment matters.
Ms. Miller received her B.A. from Yale College and was a member of the first class of women admitted to the college. She received her J.D., with high honors, from the University of Connecticut Law School. Ms. Miller's volunteer activities have included the Bridgeport Chamber of Commerce, Visiting Nurse Services of Connecticut and the Connecticut Zoological Society.
About Brody Wilkinson PC
Brody Wilkinson PC represents individuals, families, businesses and non-profit organizations in Connecticut. Based in Southport, Connecticut, the firm has 20 attorneys who work closely with clients to identify and evaluate their legal needs and create tailored solutions to address their specific circumstances.
Brody Wilkinson serves a diverse group of clients including privately held businesses, family offices, financial institutions, real estate developers and investors, public companies with specialized needs, health care providers, entrepreneurs and charitable organizations. The firm assists clients in areas such as entity formation, financing, mergers and acquisitions, contracts, taxation, lending, workouts and reorganizations, business disputes and litigation, commercial real estate investment and leasing, environmental, land use and zoning, employment and employee benefits.
In addition, the firm provides sophisticated and personalized service to individuals and families in the areas of estate and tax planning, estate and trust administration, charitable giving, asset protection, business succession planning, estate and trust litigation, family foundations and residential real estate. The firm assists many clients in maximizing transfers of wealth, minimizing the effects of estate and gift taxes, and planning for incapacity.
Brody Wilkinson PC is a member of the International Society of Primerus Law Firms.