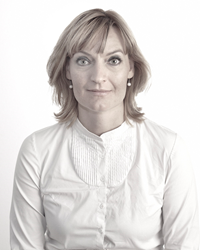 Helsinki, Finland (PRWEB) October 23, 2014
Lotta Uusitalo, Partner at Procopé & Hornborg, was invited to speak in a panel regarding Hot topics in professional liability of lawyers at the Annual Conference of the International Bar Association in Tokyo on Wednesday 22 October. The panel of colleagues discussed recent trends on lawyer liability issues, focusing on guidance given by bar associations and cases that are of great interest for the profession.
Lotta is an expert in competition law being recognized for her work for clients in the automotive, retail and manufacturing sectors. She also has a solid client base of mining companies, to whom she offers industry-focused advice as well as being competent in telecommunications law and intellectual property law.
Lotta completed her education at the University of Helsinki, Finland (Master of Laws, 1995), the College of Europe – Collége d'Europe, Bruges, Belgium (LL.M., 1996) and has also served as a judge in the District Court.
For more information about this event, please have a look at International Bar Association's website at: http://www.ibanet.org/Conferences/Tokyo2014.aspx
About Procopé & Hornborg
Founded in 1918, Procopé & Hornborg is one of Finland's oldest law firms with a strong history and a reputation for quality and excellence. The firm works with some of Finland's leading companies as well as major international corporations, assisting them on all aspects of their legal needs.
Over the years they have kept pace with the needs of the international legal market, not by simply networking, but also by hiring foreign-qualified lawyers from several jurisdictions. Thus they can confidently say that they are not only national but also international, as are their clients.
Procopé & Hornborg is a member of the International Society of Primerus Law Firms.