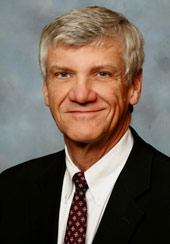 Augusta, GA (PRWEB) August 19, 2014
Hull Barrett, PC is pleased to announce that attorney and partner Neal Dickert co-authored a chapter in Trying Your First Case: A Practitioner's Guide.
Available August 1, 2014, "Trying Your First Case gives lawyers both young and experienced, a 'playbook' to use in preparing a case for trial." Co-authored by Dickert, Chapter 8 focuses on "issues relating to the choice of the witnesses to use, meeting and preparing the witness, preparation and use of a trial notebook, organization of the direct examination of the witnesses, use of documentary evidence, and handling the difficult witness."
Neal Dickert began practicing law in 1974. From 1997-2007, he served as a Superior Court Judge for the Augusta circuit and returned to practice with Hull Barrett in 2008. Practicing in the areas of general, civil and commercial litigation; mediation and arbitration; and appeals practice, Dickert is a frequent lecturer on trial practices, ethics, evidentiary issues and testimony. He also wrote the Georgia Handbook on Foundations and Objections. Dickert has successfully mediated over 300 cases including personal injury, product liability, premises liability, contractual disputes, business dissolution, medical malpractice, employment litigation and divorce. Dickert is the only Georgia-based lawyer to contribute to the "how-to" guide to presenting a case at trial.
For more information about the book, check out the American Bar Association website: http://shop.americanbar.org/eBus/Store/ProductDetails.aspx?productId=130452311
About Hull Barrett, PC
Established in 1916 in Augusta and 1872 in Aiken, Hull Barrett, PC is a law firm with a long successful history in Georgia and South Carolina. With 24 lawyers plus support staff, the firm provides top quality legal representation and unparalleled service to its clients and the community. Hull Barrett has depth of experience in the areas of Litigation and Dispute Resolution; Business, Corporate and Government; Real Estate; Labor and Employment; Estate Planning; and Intellectual Property. It has offices in Augusta, Evans, and Aiken.
Hull Barrett, PC is a member of the International Society of Primerus Law Firms.