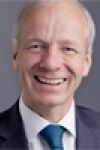 Hamburg, Germany (PRWEB) February 27, 2015
In a conference organized by the Chartered Institute of Arbitrators (New York Branch) and by Squire Patton Boggs in association with the Chartered Institute of Arbitrators (Washington Chapter), the Chartered Institute of Arbitrator (European Chapter), the International Court of Arbitration, the New York International Arbitration Center and the College of Commercial Arbitrators, five professors, all engaged in the preparatory works for the 2010 edition of the UNIDROIT principles of the International Commercial Contracts, taught at four different locations in the USA and Europe in a video conference gathering an international audience in six locations simultaneously in Berlin, Frankfurt, London, Paris, New York and Washington, DC.
The conference included working group chair Professor M. Joachim Bonell, emeritus of the University of Rome I "La Sapienza", Professor Neil B. Cohen of Brooklyn Law School, Professor Alejandro M. Garro of Columbia Law Parker School of Foreign Comparative Law, Professor Bénédicte Fauvarque-Cosson of University Paris II, Professor Henry D. Gabriel of Elon University School of Law, and Professor Eckart Brödermann of Hamburg University and managing partner of Brödermann Jahn, under the chair of Richard Mattiaccio (Squire Patton Boggs and chair of the Chartered Institute of Arbitrators New York Branch).
The program showed through vivid examples the importance of possible practical impact of the 2010 UNIDROIT principles on international commercial contract ("UPICC") as a tool to master the challenges of cross border legal contracts. Following an introduction by Professor M. Joachim Bonell on why practitioners should care about an international re-statement of contracts, the speakers concentrated on the familiarities and distinctions of the UNIDROIT principles as compared to Civil and Common law as well as on the novelties of the 2010 UPICC version.
Professor Eckart Brödermann's lecture concentrated on principles familiar to Civil law, unfamiliar to Common law tradition concentrating on the solutions found for the battle of forms (art. 2.1.22 UPICC), the use of pre-contractual contact and subsequent behavior in interpretation (art. 4.3 UPICC) and the liability for negotiations in bad faith (art. 2.1.15 para. 2 UPICC). The lecture argued that, despite the apparent differences between the UNIDROIT principles and the common law approach to these questions, they do contain a sound solution where there is nothing to fear from a common law perspective.
Professor Henry Gabriel gave the correlating lecture on principles familiar to common law and unfamiliar to civil law traditions by concentrating on avoiding a contract by notice only (art. 3.2.11 UPICC), the termination for non-performance by notice (art. 7.3.2 UPICC) and the limitations on rights of specific performance (art. 7.2.2 UPICC).
Professor Alejandro Garro showed that some principles are familiar both to civil and common law traditions, such as the principles on contract formation (art. 2.1.1 UPICC), the duty to achieve a specific result (art. 5.1.4 UPICC) and the duty of best efforts (art. 5.1.4 UPICC).
Professor Bénédicte Fauvarque-Cosson concentrated on some principles which are new to both civil and common law traditions such as the modification without consideration or cause (art. 3.1.2 UPICC) and the causes on hardship, including the right of a disadvantaged party to request renegotiation (art. 6.2.1-3 UPICC).
Richard Mattiaccio moderated the cross Atlantic Q & A-session.
About Brödermann Jahn
Brödermann Jahn considers the law as a tool to increase the economic success of the firm's clients and restore balance to their businesses.
With the help of legal strategy development, case management and modern negotiation techniques, Brödermann Jahn is generally successful in finding solutions which are economically viable and legally sound.
Thereby, the firm economizes time and costs. Even litigation is very often an instrument within the tool-box of general case planning. The attorneys of Brödermann Jahn all love their profession and the legal work connected with it (most of the firm's attorneys have written at least one legal book). This gives them the enthusiasm and strength the firm needs to make clients' projects even more successful.
Furthermore, Brödermann Jahn is not only young in spirit and experienced as a "can-do" law firm in fighting to achieve their clients desired objectives in transactions or dispute settlements. The firm also measures up in terms of sophistication and horsepower that they bring on the road to firms much larger than Brödermann Jahn. It is an intricate part of the firm's philosophy to grow not for growths sake, but so as to remain fiercely competitive where they need to expand while always striving to maintain their internal fabric of friendship, loyalty, mentoring of junior lawyers, as well as fun on the job.
Brödermann Jahn is a member of the International Society of Primerus Law Firms.