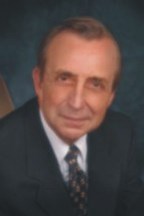 New Orleans, Louisiana (PRWEB) February 19, 2014
Montgomery Barnett, L.L.P. is pleased to announce that Harvey C. Koch was recently recognized by the American Bar Association (ABA) for his significant contributions to the fidelity and surety law profession.
The Martin J. Andrew Award for Lifetime Achievement in Fidelity and Surety Law was presented during the association's Mid-Winter meeting at New York's Waldorf Astoria Hotel. This prestigious award is presented by the ABA's Fidelity and Surety Law Committee. The award, first given in 1998, was named after Martin J. Andrew, who was a contemporary of Mr. Koch's. Mr. Koch was Chair of the Fidelity & Surety Law Committee in 1990-1991 and Martin Andrew followed him in 1991-1992.
Mr. Koch's practice includes complex commercial litigation, litigation management, insurance coverage and extra-contractual defense litigation, the construction process, construction litigation and arbitration, contract interpretation, successions and estates, fidelity, surety and financial institution bonds, and lawyer's malpractice law.
About Montgomery Barnett
For over a century, the multi-talented attorneys at Montgomery Barnett have dedicated themselves to providing the best in legal representation and counseling. Based in New Orleans, Louisiana, Montgomery Barnett is a full service law firm with local, regional, national and international practices. Its offices are conveniently located in downtown New Orleans near the federal and state courthouses and in downtown Baton Rouge.
Montgomery Barnett's attorneys take pride in their professional abilities, dedication, and attention to their clients' interests. They are also concerned citizens involved in a wide array of community services and projects—a dynamic, hard-working, community-oriented law firm. Montgomery Barnett is committed to these values and will continue to deliver the services and results its clients have come to expect.
Montgomery Barnett is a member of the International Society of Primerus Law Firms.