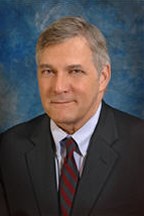 New Orleans, Louisiana (PRWEB) February 21, 2014
Montgomery Barnett, L.L.P. is pleased to congratulate Partner John Y. Pearce for being named a leader in the Law by CityBusiness based on his professional and community contributions.
Leadership in Law recognizes legal professionals who have helped move the legal community forward through their energy, innovative ideas, industry achievements and accomplishments, and how their legal work has impacted the greater community.
As a partner of Montgomery Barnett, John Pearce is engaged in a general civil practice concentrating in energy (oil and gas) and environmental law for a variety of clients both corporate (international, national, regional and local) and individual. With broad experience in civil litigation and corporate, partnership, environmental, banking, securities and contract law including interpretation, negotiation and preparation of a wide variety of contracts, Mr. Pearce has handled or participated in a broad range of litigation matters before both state and federal courts and regulatory and administrative agencies as well as matters concluded through alternative dispute resolution. He also has an extensive real estate practice primarily involving abstract title examination for both major and independent oil companies and rendition of title opinions on numerous oil and gas properties.
About Montgomery Barnett
For over a century, the multi-talented attorneys at Montgomery Barnett have dedicated themselves to providing the best in legal representation and counseling. Based in New Orleans, Louisiana, Montgomery Barnett is a full service law firm with local, regional, national and international practices. Its offices are conveniently located in downtown New Orleans near the federal and state courthouses and in downtown Baton Rouge.
Montgomery Barnett's attorneys take pride in their professional abilities, dedication, and attention to their clients' interests. They are also concerned citizens involved in a wide array of community services and projects—a dynamic, hard-working, community-oriented law firm. Montgomery Barnett is committed to these values and will continue to deliver the services and results its clients have come to expect.
Montgomery Barnett is a member of the International Society of Primerus Law Firms.