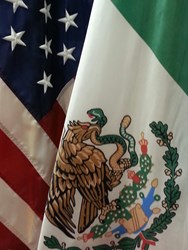 Mexico City, Mexico (PRWEB) January 14, 2014
The law firm of Cacheaux, Cavazos & Newton ("CCN"), jointly with Deleon Trade, LLC and Givens & Johnston, PLLC are pleased to announce the US-Mexico Customs Compliance Conference at the Hotel Omni Galleria Houston, February 12-14, 2014.
Topics include:

2014 TAX AND CUSTOMS AMENDMENTS IN MEXICO
Risk assessments (learn what U.S. and Mexican Customs looks for during audits)
U.S. Import Compliance Manuals (How critical are these manuals for compliance?)
Customs penalties, reasonable care and recordkeeping (How to stay out of trouble)
NAFTA 101 (Learn before you sign any NAFTA Certificates of Origin)
Top 10 Do's and Don'ts (main mistakes companies make and how to keep the company in good customs standing)
IMMEX Programs and Compliance (Annex 24, temporary import value, pro-forma versus commercial invoices)
The US - Mexico Customs Compliance Conference will include a high-level exchange of knowledge and expertise analyzing customs compliance from the U.S. and Mexican perspectives. The importance of being up-to-date with customs regulations and practices cannot be overstated for companies involved in cross-border operations. Every day the U.S. and Mexico customs authorities issue assessments worth thousands or even millions of dollars. Most of these assessments could have been avoided had the appropriate compliance practices and risk assessment instruments been in place. The conference will allow presenters and attendees to share knowledge and experience from the trade and legal standpoints to prevent or reduce the risks of a customs problem. Learn about current audit approaches followed by U.S. and Mexico authorities and learn from the mistakes of others.
For further information and to register for this event please visit http://www.customsconferences.com.
About Cacheaux, Cavazos & Newton, L.L.P.
CCN is an international law firm with offices throughout Mexico. At CCN they are dedicated to serving clients engaged in business transactions within the NAFTA region and throughout Latin America. The firm is comprised of both Mexico-licensed and U.S.-licensed attorneys who work in an integrated, bilingual environment. CCN represents U.S. and other foreign investors doing business in Mexico, as well as Mexican and other international investors doing business in the U.S.
Cacheaux, Cavazos & Newton, L.L.P. is a member of the International Society of Primerus Law Firms.