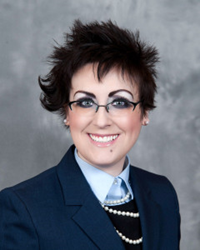 Royal Oak, Michigan (PRWEB) December 02, 2014
Cardelli Lanfear, P.C., proudly welcomes the addition of Jennifer M. Paine to their litigation team.
Ms. Paine graduated with honors, summa cum laude, from Albion College with a Bachelor of English and Mathematics and graduated with honors, summa cum laude, from Michigan State University College of Law in 2008. While in law school, Ms. Paine clerked for a litigation firm in Lansing and student taught research, writing and advocacy, and she was also an editor for the MSU Journal of Business and Securities Law. She received jurisprudence awards in the fields of no fault insurance law, research and writing, oral advocacy, alternate dispute resolution, domestic violence and professional responsibility.
Ms. Paine has worked with litigation firms with offices in Lansing, Detroit, Grand Rapids and St. Louis. She is admitted to practice law in the State of Michigan, the US Eastern District of Michigan and the US Court of Appeals for the Sixth Circuit, and she has been admitted pro hac vice in several states.
About Cardelli Lanfear PC
Cardelli Lanfear, P.C. provides a standard of legal representation that is not always available from other firms of similar size. The firm is committed to delivering high quality professional services in an efficient and cost effective manner and they work closely with clients to achieve these results. The firm is based in Royal Oak, Michigan, a close suburb of Detroit.
Cardelli Lanfear PC is a member of the International Society of Primerus Law Firms.