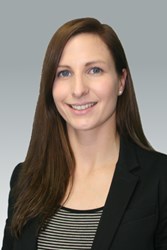 Detroit, Michigan (PRWEB) February 21, 2014
Demorest Law Firm, PLLC is pleased to announce that Lisa M. Okasinski has become an associate attorney with the firm.
She is a candidate to sit for the February 2014 Michigan Bar exam, and was admitted to the California Bar in 2013. Prior to moving to Michigan, Lisa received her B.A. in Justice Studies from Kent State University in Kent, Ohio. Lisa then received her Juris Doctor from Case Western Reserve University School of Law in Cleveland, Ohio in May 2013.
While attending law school, Lisa was a member of the Jonathan M. Ault Mock Trial Team and a Senior Editor for the Journal of International Law. In addition, Lisa worked as a certified legal intern for the Milton A. Kramer Law Clinic's Community Development Center, where she gained valuable experience providing transactional and corporate counsel legal services to small businesses and nonprofits.
About Demorest Law Firm
Clients choose Demorest Law Firm, PLLC because of its reputation for developing creative, effective solutions to their legal problems. With a strong emphasis on developing long-term relationships with clients, the firm takes a practical approach to the practice of law, helping its business and individual clients establish and build their businesses, avoid pitfalls and resolve any disputes that may arise.
Serving as general counsel to small and medium-sized businesses, and helping larger companies and other law firms with specific projects, Demorest Law Firm, PLLC, provides a full range of legal services for businesses. They have particular expertise in the areas of business law, litigation, employment law, real estate matters, tax planning, tax disputes, estate planning, probate matters, construction law, condemnation, inverse condemnation and sports law.
Demorest Law Firm, PLLC is a member of the International Society of Primerus Law Firms.