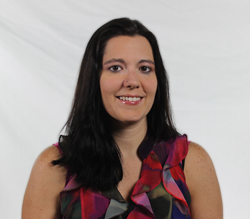 Charlotte, North Carolina (PRWEB) July 24, 2014
Charles G. Monnett III & Associates is pleased to announce Joyce Walsh, a litigation paralegal with the law firm, will be teaching Case Management, Pleadings Drafting and Ethics at the October 23rd Institute for Paralegal Education in Charlotte, NC.
Joyce's courses are part of "A Litigation Paralegal's Guide to Case Management, Effectively Manage Workflow for Maximum Efficiency" continuing education seminar being held at the Doubletree Hotel on Yorkmont Road and are designed for paralegals, legal office staff, law students, new attorneys and those beginning work in new practice areas.
Joyce will teach solid case management strategies that provide the foundation for maintaining a profitable legal team. Attendees will learn how to facilitate workload management with solid discovery, witness, and evidentiary procedures which help attorneys enhance their practices by handling more cases in the same amount of time.
To register for this all-day event or to learn more about the upcoming event, please visit http://www.ipe-sems.com.
About Charles G. Monnett III & Associates
Charles G. Monnett III & Associates has been assisting accident and medical malpractice victims obtain full, fair, and just compensation for their catastrophic injuries for over 30 years. Their practice is devoted exclusively to injury claims, and they are intimately familiar with the medicines and medical treatment of catastrophic injuries, including brain injury and closed head wounds.
Attorney Charles G. Monnett III belongs to a number of organizations devoted to dealing with brain injury. In 2004, he was appointed to the Governor's Traumatic Brain Injury (TBI) Advisory Council, which includes advising state government on a variety of issues involving TBI such as delivery of services and prevention. In addition, he has served over 10 years on the Board of Directors of the North Carolina Brain Injury Association. Mr. Monnett has also attended numerous seminars and lectures on various topics dealing with brain injury and other catastrophic injuries. Some seminars attended include neuro-radiology and neuro-imaging.
In addition, the firms attorneys have published numerous works and are frequent lecturers on topics involving brain injury, spinal cord injury, and other catastrophic injury. The firm lectures to attorneys and other legal professionals, as well as medical professionals. They also take a team approach to your case, thus you get the benefit of a team of knowledgeable attorneys working on your case.
Charles G. Monnett III & Associates is a member of the International Society of Primerus Law Firms.