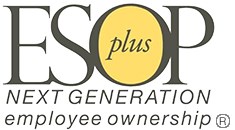 Rochester, New York (PRWEB) January 03, 2014
ESOP Plus®: Schatz Brown Glassman Kossow LLP is pleased to announce that Lian Shalala has joined the practice as ESOP Compliance Counsel in the firm's Rochester, NY office. ESOP Plus® also has offices in West Hartford Connecticut and Columbus Ohio.
Lian's ESOP Plus® practice is focused on implementing ESOP transactions and maintaining compliance with federal regulations governing ESOPs. Lian has extensive experience with many facets of ESOPs including: initial plan design and amendments, as well as IRS and Department of Labor audits.
Lian was previously an ESOP Relationship Manager for Horizon Trust and Investment Management where she was a member of the ESOP Committee. Lian worked directly with clients for whom Horizon was a discretionary trustee for about 10 transactions per year. She also worked with 32 ESOP clients for whom Horizon was the ongoing trustee. Most recently, Lian was a Client Consulting Administrator for OneAmerica, a major employee benefits consulting firm.
Lian is a graduate of Syracuse University (cum laude) and Valparaiso University Law School. She is admitted to the bar of Indiana.
About ESOP Plus®: Schatz, Brown, Glassman, Kossow, LLP
ESOP Plus® is one of a handful of national boutique exit planning and ESOP law firms. ESOP Plus® serves clients throughout the United States, including US clients with an employee presence across U.S. borders.
Most law firms do not provide ESOP advice. The ESOP Plus® team focuses on ESOPs and employee ownership as viable succession and exit planning options.
ESOP Plus® works closely with clients' attorneys, accountants and other trusted advisors to help them explore the full range of exit planning possibilities.
Rob Brown, ESOP Plus® partner, says, "The modern delivery model for legal services is collaboration among boutique firms. We're pleased to work with other respected professionals to achieve our clients' goals."
ESOP Plus®: Schatz, Brown, Glassman, Kossow, LLP is a member of the International Society of Primerus Law Firms.