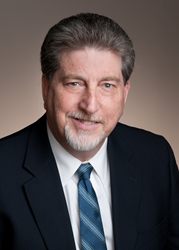 Albany, New York (PRWEB) June 05, 2014
Richard J. Graham has joined the law firm Iseman, Cunningham, Riester & Hyde, LLP (ICRH). Graham brings extensive experience in municipal law and was most recently a county attorney for Lewis County, New York, where he developed an in-house corporate compliance program for county-owned health care facilities, guided the county as it transitioned county-owned health facilities to privately held entities, and served as key negotiator for the development of the Maple Ridge Wind Farm, the largest wind farm on the east coast with 195 wind turbines sited in four towns within the county. He also managed an extensive environmental review for the development of a county-wide recreational ATV trail system, the first of its kind in the state.
Richard has been active in his profession, having served two terms as president of The County Attorneys' Association of the State of New York and as vice president of the Lewis County Bar Association.
About Iseman, Cunningham, Riester & Hyde, LLP
Iseman, Cunningham, Riester & Hyde, LLP, a law firm with offices in Albany and Poughkeepsie, New York, has extensive experience in litigated and transactional matters and represents clients in many industries, including health care, engineering, insurance, financial, construction, municipal, retail, and nonprofit organizations. As experienced counselors, negotiators and litigators, the firm's attorneys work with clients on multimillion-dollar transactions and disputes, and have counseled clients in diverse areas such as bond financings, securities claims, tax planning, professional licensing, labor, and collective bargaining agreements.
Iseman, Cunningham, Riester & Hyde, LLP is a member of the International Society of Primerus Law Firms.