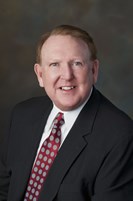 Philadelphia, Pennsylvania (PRWEB) September 24, 2013
Earp Cohn P.C., a regional law firm with offices in Cherry Hill, NJ and Philadelphia, PA, is pleased to announce shareholder Edward F. Borden, Jr., who Chairs the firm's White Collar Defense and Government Investigations practice, will participate as a panelist in Professionalism Day in the United States District Court, Camden, October 23, 2013 from 4:00 PM - 6:00 PM
The U.S. District Court for the District of New Jersey, in conjunction with the New Jersey Commission on Professionalism in the Law, is offering three simultaneous programs for attorneys for Professionalism Day on Wednesday, October 23, 2013 at 4:00 PM - 6:00 PM at the Federal Courthouses in Camden, Newark, and Trenton. These programs will each feature Panels of judges and attorneys who will address aspects of Professionalism and Ethics for Trial Attorneys, with opportunities for questions and dialogues. Each program will convene in the Jury Assembly Room of the respective courthouses.
Edward F. Borden, Jr. is an experienced trial lawyer who represents businesses and individuals in white-collar criminal defense and parallel litigation, commercial disputes, employment litigation, and other complex litigation. Mr. Borden is first and foremost a trial lawyer. He has tried and won dozens of major cases during his career as a defense lawyer and public prosecutor. While he appreciates that his client's interest is often well served by a negotiated resolution, he believes that the best route to a favorable agreement is to be ready to try the case and win it. He is known for meticulous preparation, creative trial strategies and client satisfaction.
Program Details:
To register for this event, please go to the District Court's web site http://www.njd.uscourts.gov/. Then, under News and Announcements click on the Professionalism Day Registration link.
These programs are free of charge. Attendees earn 2.0 New Jersey MCLE Ethics Credits. Refreshments and materials will be provided.
About Earp Cohn P.C.
Earp Cohn P.C. is a regional law firm that provides the depth of experience and practice areas found in a large firm. This provides a unique opportunity for clients to obtain exceptional value for high quality service. Since its inception in 1991, the firm has consistently endeavored to provide excellence in both its legal services and its client responsiveness. Today, the firm has 17 lawyers located in two offices in Cherry Hill, New Jersey and Philadelphia, Pennsylvania.
Earp Cohn P.C. is a member of the International Society of Primerus Law Firms.