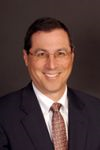 Philadelphia, Pennsylvania (PRWEB) March 24, 2014
Earp Cohn P.C., a regional law firm with offices in Cherry Hill, NJ and Philadelphia, PA, is pleased to announce that Richard S. Israel has been selected as a 2014 Top Rated Lawyer in Intellectual Properties & Land Use Zoning Law by American Lawyer Media (ALM) and Martindale-Hubbell™.
ALM, a leading provider of news and information to the legal industry has teamed with Martindale-Hubbell™ to highlight "Top Rated Lawyers" in the February 24th issue of The New Jersey Law Journal.
Richard S. Israel brings his broad experience in business and real estate to every matter to maximize value to his clients. Having worked as in-house counsel for both privately held and publicly traded Fortune 500 companies, Mr. Israel is keenly able to view each transaction from the perspective of his client. He knows the importance of providing his clients prompt, thorough and results-driven service.
Mr. Israel has considerable experience in all phases of real estate practice, from initial site evaluation through land acquisition, due diligence, approvals, closing, community associations, sales and leases. Mr. Israel has also practiced extensively in the field of eminent domain by representing clients at various stages of condemnation proceedings from initial negotiations through the appeal of the commissioner's award of just compensation.
About Earp Cohn P.C.
Earp Cohn P.C. is a regional law firm with offices located in Philadelphia, Pennsylvania and Cherry Hill, New Jersey. The Earp Cohn P.C. lawyers have earned the reputation of providing high quality, cost effective legal representation and personal service in many areas of the law, including bankruptcy; corporate, business and tax; civil and criminal law; elder law; estate planning and administration; commercial, employment, insurance, and personal injury litigation; non-profit enterprise; public finance; real estate and land use; white collar criminal defense and government enforcement; and worker's compensation. Earp Cohn also serves clients in Atlantic, Burlington, Camden, Cape May, Cumberland, Gloucester, Mercer, Ocean, and Salem counties, as well as in the Delaware Valley and Eastern Pennsylvania.
Earp Cohn P.C. is a member of the International Society of Primerus Law Firms.