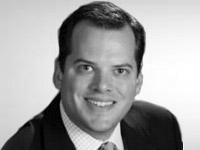 Pittsburgh, Pennsylvania (PRWEB) January 29, 2014
Grogan Graffam, P.C. is pleased to announce that Jason G. Wehrle was recently appointed a Trustee of the Seneca Valley Foundation, a private non-profit corporation dedicated to encouraging excellence and innovation in the Seneca Valley schools.
Mr. Wehrle is a member of the firm's Litigation Practice Group and concentrates his practice in commercial litigation, consumer litigation defense and professional liability defense. He has lectured extensively on a variety of legal issues at the Pennsylvania Bar Institute and for various credit and debt collection industry organizations. His broad practice experience includes commercial litigation, complex civil and construction litigation, real estate and commercial bankruptcy law and professional liability actions including claims against attorneys and accountants, as well as director and officer liability claims. Mr. Wehrle has also represented debt collection agencies and debt buyers in matters arising from the application of the Fair Debt Collection Practices Act and the Fair Credit Reporting Act.
Mr. Wehrle received his B.A. from the University of Pittsburgh in 1993 and his J.D. from the John Marshall Law School in 1997. He is a member of the Allegheny County, Butler County, Pennsylvania and American Bar Associations. He is also a member of the Association of Professional Responsibility Lawyers, ACA International, National Association of Retail Collection Attorneys and the Pennsylvania Creditors Bar Association.
About Grogan Graffam, P.C.
Grogan Graffam, P.C. is a mid-sized general practice law firm concentrating in litigation, professional liability and commercial law. Located in downtown Pittsburgh, the firm's practice area encompasses western and central Pennsylvania, eastern Ohio and West Virginia.