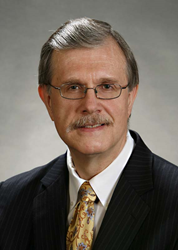 Pittsburgh, Pennsylvania (PRWEB) February 16, 2015
Rothman Gordon attorney Paul R. Yagelski has been appointed to the Pennsylvania Bar Association's Shale Energy Law Committee, effective immediately.
Mr. Yagelski is co-chair of Rothman Gordon's oil and gas practice, representing landowners. In addition to lease reviews and negotiations, he also litigates oil and gas and civil cases. Mr. Yagelski earned his B.S., magna cum laude, from the University of Scranton and his J.D. at Duquesne University School of Law. He is a member of the Allegheny County and Pennsylvania Bar Associations.
About Rothman Gordon
Rothman Gordon is a Pittsburgh-based law firm that has been advocating its clients' interests since 1954. Rothman Gordon has created a suite of services for individuals, organizations and closely-held and family businesses. Areas of practice include alternative dispute resolution; business and corporate law; commercial real estate; litigation; estate planning and administration; taxation and employee benefits; financing and commercial loans; employment and labor law; employment litigation; and social security disability.
Rothman Gordon is a member of the International Society of Primerus Law Firms.