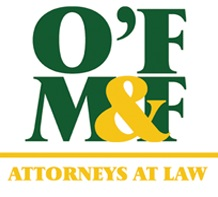 Houston, Texas (PRWEB) August 26, 2014
Houston, Texas based law firm, O'Donnell, Ferebee, Medley & Frazer, P.C. has been accepted into membership by the International Society of Primerus Law Firms, a highly selective society of the world's finest independent boutique law firms. The firm was accepted following a rigorous screening process by the Primerus Accreditation Board.
About O'Donnell, Ferebee, Medley & Frazer, P.C.
Established in 1982, O'Donnell, Ferebee, Medley & Frazer, P.C. seeks to provide cost effective, quality legal services to its clients.
The firm is proud of their credentials, experience, dedication and approach to the practice of law. These elements combine with the quality of their entire staff to make their lawyers and the firm uniquely qualified to address the needs of their clients, many of whom rely on them to provide every facet of their legal needs.
The firm's client-centric approach to service, quality, reliability, frugality, friendliness and responsiveness is an integral part of the firm's culture.
About Primerus
The International Society of Primerus Law Firms (Primerus) is a society of top-rated, independent, boutique law firms that have earned the right to display the Primerus seal of quality. As one of the most respected law firm societies, Primerus has become the size of some of the world's largest law firms. Primerus is growing at an unprecedented pace, and is expanding throughout the U.S., Asia, Europe, Middle East, Africa, Latin America, and the Caribbean. With nearly 200 member law firms and thousands of lawyers in the society, Primerus members, collectively, offer the breadth of expertise and jurisdictional coverage that only the world's largest law firms can offer to their clients, but at more reasonable rates. Law firms in the U.S. and Canada must be AV-rated using the Martindale-Hubbell peer review service. For firms outside of North America, consideration is given to respected resources, such as, Chambers Global Guide, Legal 500 EMEA, and IFLR 1000. Additionally, once approved for membership, every Primerus firm is audited annually to ensure that the legal services they continue to provide to clients are of a consistent, high quality, year after year.