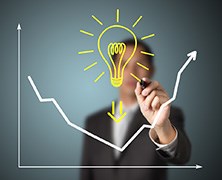 Atlanta, GA (PRWEB) December 28, 2013
As the year draws to a close, taking a look back at major events of 2013 helps to highlight progress and offer insight for the upcoming year. What's The Best Bed, a blog on mattresses and sleep topics, curated a list of the top news stories and trends in the mattress world for the past 12 months in their latest post.
In the article, titled "2013′s Top Mattress News and Changes," WTBB discusses headlines, new products, major happenings and mattress trends with an eye forward to how the news of 2013 may affect the upcoming year's trends. In this year's edition, readers will find a discussion of trends like cooler beds and greener products, as well as notable product introductions, acquisitions, and mattress recalls and legal news.
The two major trends noted in the article involve the focus of manufacturers on producing mattresses that sleep cool as well as consumers' growing focus on safer and more ecologically friendly products. Continued growth of gel memory foam brands like iComfort is cited, as is an industry report anticipating particular growth of plant-based memory foams, like those from Amerisleep, which may offer both cooler sleep and a greener option than traditional foams. The passing of recycling legislation and growth of natural materials and fibers are cited as further examples of a greener 2013.
Also covered in the roundup are seven significant mattress recalls that occurred in 2013, all due to failure to meet flammability guidelines. Major legal news like the FTC's suits targeting green and VOC-free claims are also addressed, followed by an overview of new introductions like Simmons Curv and the major Tempur Sealy acquisition.
For those in the bedding and furniture industry, the article from WTBB offers useful insights for what trends to expect in 2014. Consumers will also find helpful information about current mattress technologies and brands, and can also browse What's The Best Bed's collection of buying guides and informative articles designed to educate shoppers and make choosing a new bed easier
WhatsTheBestBed.org is a mattress blog dedicated to helping shoppers figure out which is the best bed for their needs. Through easy-to-read, informative posts readers can access information on top brands and a variety of mattress types provided by unbiased, knowledgeable sources. From professional assessments and consumer reviews to coverage of the latest mattress industry headlines, the website provides a wealth of resources to consumers researching beds.