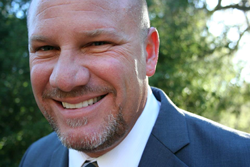 Learn more about nationwide mortgage branch opportunities by calling 877-889-7474
(PRWEB) June 17, 2015
Mortgage branch opportunities are starting to open up due to the mortgage industry having some success over the last few years. Mortgage professional Kevin Leonard has been responsible for recruiting large origination platforms for mortgage lenders across the country. Mr. Leonard entered into a new agreement with a national mortgage lender that is looking to expand in all 50 states. The lender is looking to grow their operations and expand their servicing platform by bring in more loan volume. The new branches are being offered to those little volume, to branches that are currently doing a large volume of loans. Find out more about the net branch for mortgages by calling the branch development department here, 877-889-7474.
The mortgage positions are being offered to the best loan officers everywhere across the US. Licensed mortgage originators can apply over the phone or online at http://www.mortgagebranchopportunities.org. The mortgage lender is looking for those with a proven track record in mortgage lending, and those with builder or Realtor relationships are asked to apply immediately. The key to a mortgage branch being successful in today's market is having fast approvals with competitive rates. Having a lender with a strong back-end that is able to let a branch manager operate the way they want to, but have all the tools and support they need to grow their local business. Learn more about the amazing loan officer jobs and management positions by calling the office and speak with a national recruiter.
About:
Kevin Leonard is a mortgage professional who began in the mortgage business in 1997 and since then he has become one of the top mortgage specialists in the country, and has earned national acclaim for his efforts. Mr. Leonard prides himself in offering constant communication with his clients so that they have a full understanding of the loan process from start to finish. He is personally responsible for thousands of fundings, and along with his team, he has over 5 billion in residential loans funded to his credit. Mr. Leonard has a complete understating of the loan process from start to finish, and also consults with a long list of mortgage bankers in the secondary market. There are few, if any, that have the experience that Kevin Leonard has in the mortgage industry. He was one of the first to register with NMLS in 2008 when it was first instituted, and currently is licensed in the state of California as a loan originator. His team is partnered with the top mortgage lenders because of the team's fast pre-approvals with the ability to fund purchase loans quickly. To find out more about the nationwide mortgage branch opportunities homes by clicking on the highlighted link.
Contact:
Kevin Leonard
Phone: 877-889-7474
NMLS #6279