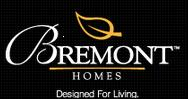 This would be the sharpest change to hit the real estate industry in recent memory and maybe in recent history.
Toronto, Canada (PRWEB) March 03, 2015
Bremont Homes (http://www.BremontHomes.com), the Greater Toronto Area's finest home building company, is listing its top predictions about what to expect from the 2015 Toronto real estate market.
The year 2014 was another record year for Toronto real estate. With the average cost of single-family homes reaching the million-dollar mark and condo prices rising an incredible 51% from the previous year, 2015 was a tough act to follow. (Source: Dautovich, N., "Four Predictions for the 2015 Toronto Real Estate Market," Huffington Post, January 18, 2015. http://www.huffingtonpost.ca/nathan-dautovich/toronto-real-estate_b_6491162.html.)
"It's no secret that the market was just blazing last year," says Gary Breda, president of Bremont Homes. "It's difficult to imagine what new heights can be reached this year, but there's reason to believe that some things will be different."
Breda explains that initial predictions point to the fact that the prices of sold homes or units may become public. This information is currently only available to real estate agents, but with the Canadian Competition Bureau presently in a lawsuit against the Toronto Real Estate Board regarding making this information public, all of that can change quickly. (Source: Ibid.)
"This would be the sharpest change to hit the real estate industry in recent memory and maybe in recent history," he adds. "A lot has been made about the five percent commission rates made by agents and how to justify their work. If the Competition Bureau is successful in their lawsuit, this would even the playing field for everyone who wishes to sell a home and all but eliminate the agent commission model, forcing the creation of a new infrastructure."
"Another change to watch out for in 2015 is more buyers looking into homes above $1.5 million," Breda concludes. "The difference between homes that are $1.0 million and $1.5 million can be dramatic; that half-a-million-dollar range can mean a mansion on a large lot in an exclusive area versus a million-dollar home that may not be much different from a home worth hundreds of thousands less."
Bremont Homes continues to build residences throughout the GTA and beyond, including new custom homes in Brampton and Innisfil. Visit the web site at http://www.BremontHomes.com for more information on Bremont Homes' current custom home projects.