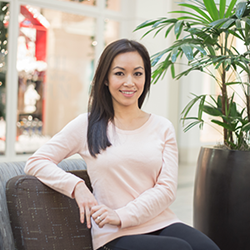 This recognition is one that I highly value because it is based on the accolades of my patients and their positive experiences at our practice, says Dr. Lan.
Louisville, KY (PRWEB) May 13, 2016
Dr. Lan Tran is an experienced and gentle dentist who leads Springhurst Hills Dentistry, a Louisville practice that offers general, restorative and cosmetic dentistry to patients of all ages. Dr. Tran delivers a compassionate approach to dentistry that focuses on personalized patient care, conservative treatments and a comfortable experience. Find Local Doctors recognizes her success by recently naming Dr. Tran as a 2015 Top Rated Louisville Dentist. This acknowledgement is solely based on the superior patient reviews that Springhurst Hills Dentistry has received throughout several credible sources featured on Find Local Doctors.
Dr. Lan's ability to provide a rewarding and comfortable experience for the entire family is what highlights many of her 5-star reviews. Springhurst Hills Dentistry is known for creating a warm, family-oriented atmosphere, including complimentary beverages in the lobby to TVs in the treatment rooms. They also boost family convenience by offering easy scheduling such as extended hours and same day appointments for emergencies. Dr. Tran also ensures that dental care is affordable for patients in Louisville by accepting dental insurance as well as providing flexible payment options and a Dental Savers Plan for the uninsured.
Dr. Lan believes in conservative treatment approaches with a gentle touch. In doing so, she focuses on top quality preventative care and she adopts the latest dental technology in her practice. Digital x-rays, intraoral cameras and DIAGNOdent laser cavity detection devices are just a few ways that Dr. Lan protects smiles in the most comfortable ways possible. Beyond preventative care, Dr. Lan offers a full menu of restorative services as well as the leading cosmetic treatments, including those that whiten and straighten teeth.
"This recognition is one that I highly value because it is based on the accolades of my patients and their positive experiences at our practice, "says Dr. Lan. The mission of Springhurst Hills Dentistry is to provide affordable, ethical and painless dentistry to patients of all ages.
More About Dr. Lan Tran:
Dr. Lan Tran earned her Doctor of Dental Medicine degree from the University of Louisville. She received a four-year scholarship from the army to attend dental school and served in the army for four and a half years immediately after earning her dentist degree. As a passionate and dedicated dentist, Dr. Tran attends numerous continuing education courses each year to further her knowledge and stay up-to-date on the latest technologies and techniques in the dental field.
For more information on the services offered by Dr. Lan Tran at Springhurst Hills Dentistry, visit springhursthillsdentistry.com or contact her office in Louisville directly at (502) 806-8237.