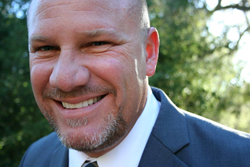 Work with the top professionals in the city when buying or selling a home in Temecula
Temecula California (PRWEB) September 26, 2014
One of the fastest growing mortgage and real estate groups in Southern California sets up another Temecula realtor. The new realtor will receive support for home loans in Temecula California by the mortgage consultants headed up by Kevin Leonard. Mr. Leonard and his team have been systematically taking out local markets with a unique style of marketing that is proving very effective for getting listings for their realtor partners. The newest addition will handle sections of the 92592 zip code, which includes the Wolf Creek Community. The new real estate agent will enjoy the benefit of having a full-time Internet marketing team to promote their service in the area. They have been using this team of marketing gurus for over a year now, and they have experienced phenomenal results. To discover how to join this group of elite professionals, inquire by calling 951-200-5750.
Temecula is located on the southwestern end of Riverside County with plenty of potential home buyers. The mortgage and real estate group specializes in making their realtors the authority in each local market by using social media and Internet marketing. The potential home buyers contact the group through this type of marketing and then get pre-qualified for a home loan. Once pre-qualified for a home loan the client is then shown a home that fits their financial needs. The mortgage division provides all different loan products available on the market. They provide VA loans, FHA loans, jumbo home loans and assistance with first time buyer programs. To find out how to get pre-approved for a home loan in Temecula call the office or click here.
About:
Kevin Leonard entered into the mortgage business in 1997 and quickly rose to become one of the top loan officers in the country and earned national acclaim for his efforts. Mr. Leonard prides himself in offering constant communication with his clients so that they have a full understanding of the loan process from start to finish. He is personally responsible for thousands of fundings, and along with his team, he has over 5 billion in residential loans funded to his credit. Mr. Leonard has a full understating of the loan process from start to finish, and also consults with mortgage bankers in the secondary market. There are few, if any, that have the experience that Kevin Leonard has in the mortgage profession. He was one of the first to register with NMLS in 2008 when it was first instituted, and currently is licensed in the state of California as a loan originator. He is partnered with the best real estate agents for a good reason—he offers fast pre-approvals with the ability to fund purchase loans quickly. To find out more about the new Temecula Realtor, click on the link provided.
Contact:
Kevin Leonard
Phone: (951) 200-5750
NMLS #6279