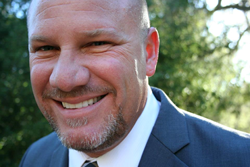 Have an expert in Mission Hills San Diego assist you in buying or selling real estate.
(PRWEB) December 09, 2014
Mission Hills in an upscale neighborhood located in San Diego, California. It is located just north of downtown San Diego overlooking Old Town, and San Diego Bay. The neighborhood has a new associate to help the mortgage and real estate team of Kevin Leonard. Mr. Leonard and his group works with top real estate agents to assist homeowners in listing or buying homes. According to Zillow.com Mission Hills has 21 listings in the area ranging in price well above the median price range for San Diego County. These types of properties take a special type of care when trying to find the right buyer, or when trying to sell. It is important that these clients work with an expert mortgage professional and local Realtor that understands the market in the area. To view a complete list of the partnerships of real estate agents and Mr. Leonard's team, click here.
Selling real estate is a very competitive business, and San Diego has many Realtors trying to become successful as real estate agents. Kevin Leonard and his team make it a bit easier for consumers to sell a home in Mission Hills, and other neighborhoods in San Diego by doing heavy internet marketing. Most searches for homes start on the internet and the team has full time internet marketing experts blanketing the web with their client's homes for sale. The real estate market in San Diego has done very well since the housing crash back in 2007. The current median home value in San Diego is $488,800, although Mission Hills homes can run into the millions . San Diego home values have gone up 3.4% last year, and Zillow.com predicts they will rise 0.3% within the next year. By promoting listings on across social networks and video sharing sites they are able to provide maximum exposure to their client's homes. The team is has been rapidly growing, dominating local markets throughout Southern California by providing superior marketing and customer service. To find out how to join the team of professionals or to list a house in Mission Hills San Diego, call the local office.
About:
Kevin Leonard entered into the mortgage business in 1997 and since then he has become of the top mortgage experts in the country, and has earned national acclaim for his efforts. Mr. Leonard prides himself in offering constant communication with his clients so that they have a full understanding of the loan process from start to finish. He is personally responsible for thousands of fundings, and along with his team, he has over 5 billion in residential loans funded to his credit. Mr. Leonard has a full understating of the loan process from start to finish, and also consults with a long list of mortgage bankers in the secondary market. There are few, if any, that have the experience that Kevin Leonard has in the mortgage profession. He was one of the first to register with NMLS in 2008 when it was first instituted, and currently is licensed in the state of California as a loan originator. He is partnered with the best real estate agents in San Diego for a good reason—he offers fast pre-approvals with the ability to fund purchase loans quickly. To discover how do reverse mortgages work click on the link highlighted.
Contact:
Kevin Leonard
Phone: (858) 999-3737
NMLS #6279