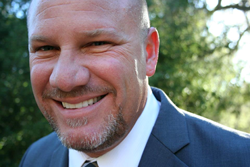 Find out how easy it can be to buy a home in Temecula by calling our office
Temecula, California (PRWEB) October 06, 2014
One of the fastest growing real estate and mortgage groups in the Temecula Valley has gone back to the basics. A real estate agent related to the group is out placing door hangers on places where locals rent. The idea is to make these individuals aware of the benefits of owning a home, and how to go about getting started. The team of experts has been blanking the area with social media and other online marketing, but also want to focus on the "old school" techniques that still are effective today. The message being delivered is about working with a group of experts that can guide someone through the task of applying to become approved for a home mortgage. Once the person is approved then the real estate agent will be able to find the borrower a home within the price range. Find out more about the local Temecula Realtor is as easy as clicking on the agents Facebook page, https://www.facebook.com/realestateagentTemecula.
A spokesperson from the group said "we know most people begin their search for a home on the internet. But there are still many people that respond to flyers and print advertising, and we would like to help them as well. Buying a home can be an intimidating task, especially if it is the persons first time. We want to help them with understanding the loan process as well as how important it is to have an expert in the local market to assist in finding the right home." The team of industry professionals hopes that they can provide answers to those seeking information about buying a home in Temecula. To view homes for sale in Temecula California , or to speak with an industry expert visit, http://www.kevinleonardmortgageexpert.com/agents/temecula/
About:
Kevin Leonard entered into the mortgage business in 1997 and quickly rose to become one of the top rated loan officers in the country and earned national acclaim for his efforts. Mr. Leonard prides himself in offering constant communication with his clients so that they have a full understanding of the loan process from start to finish. He is personally responsible for thousands of fundings, and along with his team, he has over 5 billion in residential loans funded to his credit. Mr. Leonard has a full understating of the loan process from start to finish, and also consults with mortgage bankers in the secondary market. There are few, if any, that have the experience that Kevin Leonard has in the mortgage profession. He was one of the first to register with NMLS in 2008 when it was first instituted, and currently is licensed in the state of California as a loan originator. He is partnered with the best real estate agents for a good reason—he offers fast pre-approvals with the ability to fund purchase loans quickly. To find out more about the new Temecula Realtor, click on the link provided.
Contact:
Kevin Leonard
Phone: (951) 200-5750
NMLS #6279
.