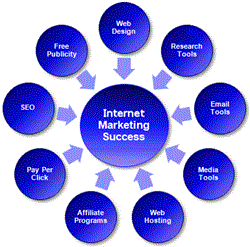 Our company works with residential, commercial, and industrial properties
Tampa, FL (PRWEB) August 20, 2013
Building and updating a real estate website is a very tedious process, and many real estate practices are outsourcing this tedious work to other top real estate SEO companies. Many of these services do not update and keep the SEO portion of the website active and current, so real estate practices often fall from the top rankings of search engines. Because of this, the new SEO technology being released by ARME Realty.com is poised to change the real estate SEO niche.
ARMERealty.com is a top real estate SEO company in Florida that works specifically with real estate and works to keep real estate companies highly ranked. "Research shows that 90 percent of search engine users do not go beyond the first page. Our services keep an agent as close to the front page as possible," said Simon Landers of ARMERealty.com.
As a national top real estate SEO company working in Clearwater, FL, ARMERealty.com has the tools, people and most importantly ability to keep an agent and their real estate practice actively seeking potential customers – buyers and sellers.
"We do not specialize in a particular form of real estate SEO. Our company works with residential, commercial and industrial properties. We are fully capable of working with an agent, their town, zip code and state," said Landers.
ARMERealty and its SEO company have a complete set of tools that work for their company even when an agent is not at the office or with potential buyers and sellers. This way an agent can focus on finding new properties, customers and closing deals without having to wonder about whether or not their website is working. Their results will come in the form of increased profits, additional customers and better sales.
"We want to work with anyone in the country who has a strong desire for SEO. Our company produces. We guarantee results," said Landers.
For more information about ARME Realty.com, visit the website or call (727) 459-8841.