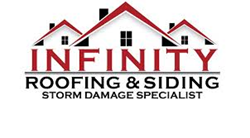 Work with a local roofer to restore any damage from any storms in Texas, call the experts at Infinity Roofing & Siding at 888-855-2331
(PRWEB) May 18, 2015
Recent hail storms in Houston and Austin Texas has a national leader in roofing and siding canvasing the area for property damage. The marketing department of Infinity Roofing and Siding review local weather reports for storms that cause damages to homes, and work with insurance companies to fix roofing and siding. Damage to a roof from storms can range from mild to severe, and homeowners should have their roofs inspected after a hail storm to look for potential issues that can lead to serious problems. Asphalt roof damage can be spotted in a few ways, hail damage can leave a dark spot, where the granules have been knocked away. There may also be missing shingles, holes, and cracking on roofs from storm damage or hail. For storm damaged restoration on roofing in Houston or Austin from recent hail, call 1-888-855-2331.
When a severe hail storm hits, the outside of your home receives the most damage. Flying debris from strong wind, heavy rain and hail are the most common causes of exterior damage. When a home has been damaged by hail, there will be dents, chips or even cracks in the siding of the home. Infinity Roofing & Siding is one of the top roofing companies in the nation because they track areas that have been hit hard by storms and send out roofing specialists to located homes with roofing and siding damage and provide them with an estimate for their insurance companies. They are also one of the few roofing companies hiring in Houston, Austin and other major cities they offer their service in. Learn more about a career as a sales representative by visiting the companies "work here" page, and fill out a short form.
According stormersite.com recent hail storm that struck parts of Texas has some areas with inches ranging from 1.00 to 3.00 inches. According to popular weather sites Texas had over 200 reports of hail storms already in the month of May. With no shortage of damaged roofing and siding, Infinity Roofing & Siding plans on assisting many homeowners with the needed repairs. The roofing repair company in Texas has experienced tremendous growth over the years because of the customer care they provide, and referrals from past clients. Operating in 20 states, large or small, residential or commercial, Infinity Roofing & Siding is committed to quality, integrity, and customer satisfaction. To speak with a roofing repair specialist about any recent damage from local storms, call the office and schedule a no cost inspection.
About: Infinity Roofing & Siding Inc. is a national provider of roofing and siding needs of homeowners. The company has over 100 years of combined experienced in all aspects of the roofing industry, and handle storm damage and hail roof repair, metal roofs, maintenance, emergency and disaster restoration, insurance claims, or fixing a leaky roof. Infinity Roofing & Siding Inc. only uses the best materials available on the market, and the company is built on reputation for customer service, outstanding standards of excellence, and attention to every last detail. To find out more about fixing a roof leak in Austin or Houston from damage due to weather contact the office listed below.
Phone: 1-888-855-2331
Website: http://www.infinityroofer.com/about-roof-restoration/