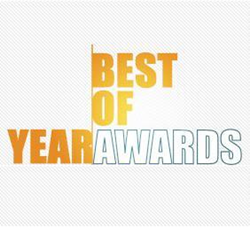 The results of the top home security systems for 2014 are in now available online for free at SecuritySystemReviews.com.
Minneapolis, MN (PRWEB) February 20, 2014
As the years progress consumers expect companies to adapt quickly to rapidly-evolving threats and tech-savvy intruders with their own brand of technology that's easy to use and at the same time incredibly tough to crack.
Cost is also a big factor for homeowners. Sometimes, it's what determines the willingness to install a computerized system versus simple deadbolts and window grills. For clients who aren't tech-savvy, subjecting their home to unfamiliar measures may be daunting. But at the same time, clients should know that there are solid and great advantages to wireless security systems in the market. A good home security system is a mix of both traditional and tech-savvy systems, giving the property its own special protection that's just right for the users and the area.
SecuritySystemReviews.com lets consumers compare and examine the best companies providing security all over the country. With the best advice and expertise from industry experts with years of experience, the website allows clients to get relevant information before making their purchase. Instead of requiring people to take time off their busy day just to speak with sales representatives and contact persons on what home security systems offer, the information is ready, compiled and presented helpfully on the site.
A great feature of this particular website is the popularity of lists and rankings in determining which security company is the best. It recently launched its Best of 2014 list of top security systems in the market. New customers and clients looking to change or upgrade systems can peruse the rankings and read in-depth security system reviews for more information. Unlike user reviews, these articles are backed by industry experts and give consideration to matters like cost, dependencies and other factors.
If mobile phones and tablets have their app stores and media merchants, top security systems have this website as a way to determine which system is the best for a certain user. Clients get to see which companies offer competitive pricing with great equipment and software. Some service providers charge large fees but allow buyers to try their services for a limited time with a non-binding contract and deposit. No matter the circumstances of the buyer, SecuritySystemReviews.com gives people the power to make an informed choice in their home security measures.
The top security system reviews on the website may also be used to compare the different companies providing a particular system. Some companies offer traditional setups mixed with a little technology. Other service providers offer purely DIY setups or IT-based infrastructure for home security. Consumers can search and compare companies, systems and features side-by-side before shortlisting their choices or making a final decision.
When it comes to pricing, consumers already get a glimpse or an idea of how much it takes to install, maintain and update current top security systems. Good security system reviews that are transparent or at least give a good estimate on costs for short term and long term use are very important to first-time buyers and skeptics.
In the end, consumers are given knowledge and tools in assessing their own needs and determining what features are needed on their property.
About SecuritySystemReviews.com
Just like online rankings of mobile apps based on category and relevance, SecuritySystemReviews.com offers consumers great articles and information about what's available in the security industry for private use. The website is designed to be a tool to get knowledge and expert advice on the best home protection measures; whether they are tech-based or traditional in nature.
# # #