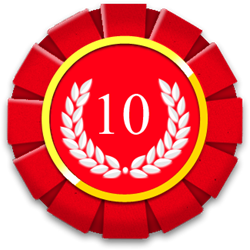 San Mateo, California (PRWEB) March 31, 2014
10 Best SEO has announced BrightEdge as its number three Top SEO Agency for the month of March 2014. Yodle came in first place and Matomy came in second. BrightEdge, based out of San Mateo, California, is recognized for its achievements in the creation of innovative SEO websites. It helps clients of all sizes develop content that attracts, engages and retains potential customers through the use of strategic search engine optimization. This leader in global enterprise SEO has created solutions for more than 8,400 brands around the world, thanks to its dedication to staying ahead of the ever-changing Internet landscape. Using analytics to get revenue from web sites, search engines and social networks, BrightEdge is made up of a team of innovators with additional offices in New York City and London.
As one of the Top SEO Agencies around, this company is led by founder and CEO Jim Yu. Making strides in the Enterprise SEO Platform, Yu established the company in 2007 and now boasts more than 180 employees. With 650 direct customers, the firm continues to head up the SEO Innovation market. Services include SEO management, content marketing, competitive analysis, integrations, SEO Analytics, content-centric SEO, local and mobile, social SEO, enterprise SEO technology, project management and universal search. Through offerings like backlink management, custom forecasting, organic search competitive analysis and customizable SEO dashboards, this company can standardize on one source for all your requirements thanks to a dedicated digital marketing team and staff members utilizing the very latest in technology. From personalized dashboards to drag and drop charts, this firm makes it easy to manage and analyze SEO practices.
Rounding out the fourth through 10th spots for 10 Best SEO's awards are Absolute Web Services of Miami, 352 Media Group of Newberry, FL, Tuuli Media of Miami, 3wiredesigns of Little Rock, AK, WebiMax of NYC, Qualified Impressions also of NYC and The Ocean Agency based in Chicago, IL, respectively. This award system is based on careful research and analysis of the top performing companies in the SEO realm, based on results, reviews and performance. 10 Best SEO is a growing awards organizations geared toward recognizing online marketing companies for their efforts. Soon to come: web marketing-centric awards focusing on Local SEO, Enterprise SEO, Social Media Marketing, Reputation Management and Pay Per Click (PPC). The companies above are awarded for creating trends rather than simply following them. To recognize true talent in the SEO space, each month 10Best comes up with the top SEO agencies as drawn from qualitative analysis and quantitative variables.