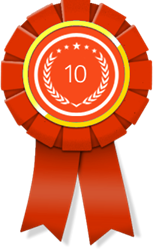 LEHI, Utah (PRWEB) June 25, 2015
10 Best SEO is an awards organization that assigns rankings to the top companies in the SEO industry each year. Today, they released their latest list of the top 10 SEO agencies. Since SEO is becoming increasingly important, this list is becoming more relevant within the industry. The following is a short description of each of the top three companies on the list.
Boostability, a top search engine optimization firm based in Lehi, Utah, is number 3 on the 10 Best SEO's list. This company understands that there is a plethora of techniques that should be used in order to maximize the chances of business success. They want to give their clients the support that they need to achieve this success. They specialize in advertising and offer multiple services that clients can choose in the area of search engine optimization.
Digital Current, a leading SEO company located in Mesa, Arizona, is the number 2 contender for the title of Best SEO Business. The company understands the true importance of SEO in the modern marketplace. Even if a company has the best product or service out there, they are not going to be successful in business unless people know about it. Digital Current knows just how to make their clients' websites visible to the public by arranging content in such a way on these sites that the sites will pop up at the tops of search engines results and be very visible to the target audiences. This can translate into not only increased web traffic, but also increased profits and success in business.
WebpageFX is number 1 on the list of top SEO firms and is thus considered to be the Best SEO Agency of 2015. It is based in Philadelphia, Penn. and has a professional staff that always makes the utmost effort to provide clients with the best possible service, no matter how big the client company is. They primarily provide services in three areas: revenue growth, eCommerce, and creative design. WebpageFX has won awards in all three of these areas. That's not surprising, given their focus on excellence. They make sure they hire only the best of the best when it comes to staff, because that is what they want to present to their clients.