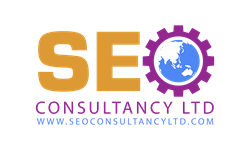 (PRWEB) July 27, 2014
SEO Consultancy Ltd is widely regarded by its customers as a top SEO company. Since its formation 5 years ago, it has grown steadily with headquarters in London; it now also boasts offices in Dubai and New York.
With over 200 clients worldwide, SEO Consultancy Ltd specializes in helping Medium to Large businesses attain their online goals. Part of the process employed at SEO Consultancy Ltd is to provide free training to all clients. The level of training varies, from a brief introduction to Online Marketing to a fundamental course in SEO.
To make this training material uniformly available to all clients this SEO Company has launched its YouTube channel, which will share tips and tweaks that all webmaster can make. This YouTube channel will also have dedicated sections of focused training.
Richard Whiteman, who leads the SEO Team for Dubai said, "The dedicated section is aimed at businesses that do not necessarily have the technical background, but are still generating content internally. It highlights to these internal editors, how to achieve a SEO focus whilst still producing amazing quality content. Moreover the training will also help address some of the basic technical issues, across all platforms."
SEO Consultancy Ltd is proud to provide unique transparent SEO Services. The CEO of SEO Consultancy Ltd Dr Mansoor Siddique says, "All our actions based on empirical data, this is the data that we have collected countless case studies, and our own extrapolation of various search engine algorithms. We are one of the very few SEO Companies that actually have qualifications in numerical background."
With a rigid mentoring scheme of two years, every SEO Consultant that works for SEO Consultancy Ltd, has had the experience to manage, and device complete SEO strategy. With over 50 full time Staff, across three regions, SEO Consultancy Ltd believes in doing everything in-house. Dr Mansoor Siddique further went on to say, "We know that websites is an extension of our clients business, in most cases an good online presences is essential for our clients. Our process is backed by our strict Quality control manual, which ensures that the level of service we provide to our clients is of the highest order."