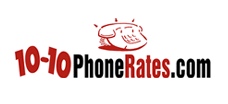 For many mid-size to large businesses SIP trunk providers allow for their communication with other businesses to become simplified and more organized.
(PRWEB) April 03, 2014
SIP trunking is important for companies that are interested in upgrading their phone service but not interested in purchasing an entire new system and hardware. Bringing together both internet and phone service can save businesses a ton on their monthly or yearly bills. SIP trunk providers allow for user's to hook up their service to an already existing PBX system.
There are many benefits for companies that use SIP trunk providers. Besides a lower cost, there are also many additional features that come with the service. Many providers allow for unlimited local and long distance calling, voice mail options, call routing features and many more. For many mid-size to large businesses SIP trunk providers allow for their communication with other businesses to become simplified and more organized.
Recently, experts at 1010PhoneRates.com got together and came up with the top 3 SIP trunk providers for 2014. The experts took several factors into consideration while making their rankings. Price, customer satisfaction, overall features and more were used. Below are the top SIP trunk providers for 2014, according to 1010PhoneRates.com.
1) BroadVoice
BroadVoice has multiple options to choose from for their SIP trunk services. All of their options include unlimited inbound calling minutes for a low monthly rate. They have sophisticated enough technology to be able to sync up with any SIP capable IP-PBX and be able to connect to its network. BroadVoice allows for unlimited calling to the U.S. and Canada. They have a great customer service team that is easily reachable and quick with their responses.
2) 8x8, Inc.
8x8, Inc. has a very reliable and economical service. The company is one of the largest and oldest providers on the market and their customer's are loyal to them. The company has a very strong customer support team that is responsible and takes ownership of responding to inquiries in a timely and quick fashion. 8x8 successfully combines instant messaging and web conferencing. 8x8 is continuously coming up with new and proved products. They remain on the forefront of SIP trunking and VoIP technology.
3) RingCentral
RingCentral's SIP trunk service starts out around $24.99 per month and there is no expensive hardware required. RingCentral's customer service team is knowledgeable and very friendly. They take pride in being able to assist their customers. The set up is very easy and their cloud-based system integrates everything needed to help businesses continue to grow and succeed.
SIP trunk providers make things easy for businesses. Lower bills and less maintenance on their communication technology will help businesses be able to focus on growing relationships. SIP trunk providers are always improving their service and coming up with additional features to enhance productivity. The companies above are focused on providing excellent service for their clients. Businesses that are not quite sure about upgrading to a SIP trunk provider should do some research to see if the service is right for them. People that are interested in learning more about SIP trunk providers and how they can help your business can visit:http://www.1010phonerates.com/sip-phone-service.html.