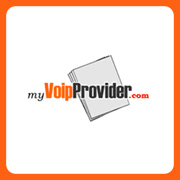 Thanks to cloud-based technology, the world wide web enables SIP trunking customers to transfer voice and data instead of using two separate data networks and phone networks.
San Francisco, CA (PRWEB) March 31, 2014
SIP (Session Initiation Protocol) is a way to maintain multimedia communication sessions like phone or video calls but by using the Internet to transmit signals instead through cables like an analog system. A SIP provider is a company that brings SIP Trunking to customers. Unlike traditional phone lines, SIP providers are able to combine data and voice connections into one single line. Thanks to cloud-based technology, the world wide web enables SIP trunking customers to transfer voice and data instead of using two separate data networks and phone networks. A SIP system uses an onsite PBX, which may already be installed with your old phone system, to route the calls. This synchronizes the two systems to provide an efficient and fairly cheap service.
Unlimited calling between office extensions becomes available once a hosted PBX system is set up in your office. Clientele of SIP providers appreciate the reduced phone bills due to the affordable rates SIP providers give for inbound and outbound phone calls. The biggest benefit of SIP providers is the cheap external calls. Some of the many benefits of SIP in comparison to traditional phone systems are: consolidated extensions, caller ID, increased reliability, local and long distance, elimination of IP- PSTN gateways, an auto attendant, DID calling for every extension and E911. With so many SIP providers on the market today, the experts at MyVoipProvider.com compared customer satisfaction, rates, and efficiency in order to determine the best SIP providers of the year.
VoIP.com is renowned by both business and residential clientele. VoIP.com makes it easy for users to enjoy all the benefits for Internet calling for in-house and out-of-office. MyVoipProvider.com has announced VoIP.com as the best SIP provider of the year due to their package deals that match a customer's budget while providing the features needed without any trouble. MyVoipProvider.com provides VoIP calling plans for customers of any office or household size and presents premium service, like unlimited minutes for inbound calls. In addition to this, VoIP.com gives customers a minimum of 5 lines for $55 with extra lines after that for only $2 a line. All of Voip.com's plans have the same features and low international rates. With free local and long distance calls with a costless second line, there are always high rates of customer satisfaction. VoIP.com is so sure of their product, that customers are offered a 30 day money back guarantee trial.
8x8 Inc. is ranked as the number two top SIP providers by MyVoipProvider.com. This is in part due to small to medium sized businesses being extremely happy with their service from 8x8. With trustworthy and reliable internet communications that give clients high speed web access and smooth communication lines, 8x8 provides limitless lines so that customers can make as many calls as needed, at any time needed. 8x8 has exceptional cost-free features and quality phone lines reduced to a feasible price, to help any business out. 8x8 truly understands the separate necessities of different companies and users so they make sure to give you easy customization with their deals so that your individualized communication system is just as you want it. With the best of both worlds, 8x8 allows users to keep their existing system in order to save on installation and phone costs but while still updating customers' services with the phenomenal 8x8 SIP system. They are one of the oldest SIP providers in the market - serving customers with the experience needed in providing excellent service.
People who are looking to learn more about SIP providers should do so here: http://www.myvoipprovider.com/en/sip-voip.