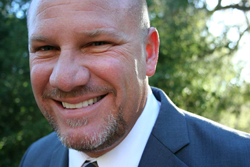 Discount Realtor in Temecula saves clients thousands by offering discounted realty fees.
Temecula, California (PRWEB) May 31, 2015
The real estate division headed by Kevin Leonard know that more and more consumers are looking to save money in real estate commissions. Whether a buyer is looking for a buyer rebate at closing, or a homeowner wants to save money in real estate commissions when listing a home an agent from the group can assist them. A new video for their flat fee MLS listing service in Temecula was just published online for local residents to view. The mortgage and real estate professionals that work with Kevin Leonard continue to offer information about all the latest trends in real estate and mortgage products available in today's market. Videos like the one seen here, https://www.youtube.com/watch?v=YrcWSzrMfWw, explain how using a Temecula Realtor that offers discounted realty fees saves homeowners huge savings in real estate agent commissions. Find out which real estate brokers in Temecula are offering these discounted services by calling the local office at 951-200-5750.
The Temecula Valley has many great neighborhoods to live in, with parks and schools close by, family's look to call Temecula their home. The Realtors that work with Kevin Leonard and his mortgage origination team assist consumers with searching and financing for homes in the area. Between the groups Murrieta Realtors and the agents that work the Temecula area, they have the entire area covered. The mortgage division offer FHA, Jumbo and VA loans in Temecula to pre-qualify consumers for home purchases. Once the consumer is pre-qualified, the real estate agents can then show them homes in their price range and begin to make offers. To list a home for sale in Temecula or to search homes for sale in Temecula click here, http://www.kevinleonardmortgageexpert.com/agents/temecula/.
About:
Kevin Leonard is a mortgage professional who began in the mortgage business in 1997 and since then he has become one of the top mortgage experts in the country, and has earned national acclaim for his efforts. Mr. Leonard prides himself in offering constant communication with his clients so that they have a full understanding of the loan process from start to finish. He is personally responsible for thousands of fundings, and along with his team, he has over 5 billion in residential loans funded to his credit. Mr. Leonard has a complete understating of the loan process from start to finish, and also consults with a long list of mortgage bankers in the secondary market. There are few, if any, that have the experience that Kevin Leonard has in the mortgage industry. He was one of the first to register with NMLS in 2008 when it was first instituted, and currently is licensed in the state of California as a loan originator. His team is partnered with the top real estate agents in Temecula because of the team's fast pre-approvals with the ability to fund purchase loans quickly. To learn more about FHA loans in Temecula start by clicking on the highlighted link.
Contact:
Kevin Leonard
Phone: 951-200-5750
NMLS #6279