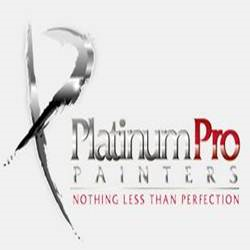 Local climate is also an important consideration when it comes to choosing the exterior paint colour of a home
Calgary, Canada (PRWEB) August 04, 2014
Platinum Pro Painters – Calgary (http://www.PlatinumProPaintersCalgary.com), the leading painting and renovating company serving the Calgary, Okotoks, Airdrie, and Cochrane areas, is pleased to announce its top tips for choosing the best exterior paint colour.
"July, August, and September provide the optimal weather for tackling exterior painting projects in Calgary: hot, dry, and sunny," says Chris White, owner of Platinum Pro Painters – Calgary. "While exterior painting can significantly improve curb appeal, it's important to select the right colours; after all, the way we live says a lot about our values and lifestyle. As a result, exterior paint colours are a reflection of the owner, the property, and the neighbourhood."
White explains that there are a lot of factors to consider when choosing a paint colour for the exterior of a property. For example, consider the fixed elements of the home like the roof, stone, brickwork, and siding. In addition, an exterior paint colour that complements fixed elements can create a unifying effect.
Immediate surroundings such as path and walkways, gardens, plantings, or water features can also facilitate what kind of exterior colour paint to use. White notes that the exterior paint colour can work in harmony with the immediate surroundings, form a background, or even be a subtle contrast to these elements.
"Local climate is also an important consideration when it comes to choosing the exterior paint colour of a home," he adds. "Light, bright colours can help keep a home cooler by reflecting the heat of the sun. For colder climates, dark-coloured exteriors can absorb 70% to 90% of the radiant energy from the sun that can result in interior heat gains." (Source: "Cooling Your Home Naturally," National Renewable Energy Laboratory web site, October 1994; http://www.nrel.gov/docs/legosti/old/15771.pdf.)
When it comes to choosing the right exterior paint colour, White advises to keep the character of the neighbourhood in mind. If nearby homes are more subdued, property owners should probably work within that colour scale. To give a home more personality or character, property owners can paint the front of the house one colour and the back of the house, which is more private, a different colour.
"There's a lot to think about when it comes to picking the exterior paint colour of a home. Once you've settled on a colour, the general rule is to buy exterior paint that is a shade or two darker because it will fade in the harsh open air conditions," White concludes. "For the best results, hire a painting company that understands there is more to choosing exterior paint colours than simply looking at the colour wheel: it's about understanding who the client is, where they live, and what they want their house to say."
Platinum Pro Painters – Calgary is the premier painting/renovating company serving the Calgary, Okotoks, Airdrie, Cochrane, and surrounding areas. With more than 60 years of industry experience, Platinum Pro Painters – Calgary offers its clients a full range of professional residential and commercial services, including exterior and interior painting. Platinum Pro Painters also provides a host of other services, such as driveway sealing, pressure washing, graffiti removal, and vinyl and aluminium siding painting. Some of the areas served by Platinum Pro Painters – Calgary include Airdrie, Crossfield, Okotoks, Priddis, Strathmore, High River, Nanton, and Bragg Creek. To learn more about Platinum Pro Painters – Calgary, visit the company's web site at http://www.PlatinumProPaintersCalgary.com or call toll-free at 1-855-847-2468 (PAINT).