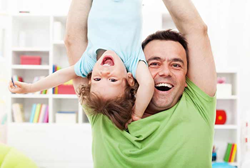 Kiplinger's Personal Finance notes the Minneapolis/ St. Paul area as a top 5 city for those who are married with kids, and Child Magazine ranks it third when it comes to raising a family. ~ Apartments.com
Minneapolis, Twin Cities Minnesota (PRWEB) October 13, 2014
According to Money Magazine's September 19th announcement of their annual Best Place to Live in America list, the second city named just happens to be a popular Twin Cities suburb - Maple Grove, Minnesota. It was named the second best place to live in the latest findings, runner up to McKinney, Texas. Similar research reveals high-demand areas in the Twin Cities for residents raising a young family that are ideal for buying a home.
"Several residential communities in the Twin Cities have risen to the top in multiple surveys for being a great location to raise a family. Typical factors that are considered are a healthy economy, the right culture fit, safe locations with superb low crime statistics, and that offer lots of family-fun activities," says Jenna Thuening, owner of Home Destination. Home buyers rely on sources of reputable housing information and seek guidance to interpret the research when choosing the best location in the Twin Cities to buy a home.
The magazine offers how it arrived at choosing Minneapolis as an ideal place to live for individuals seeking a family home. After studying small cities across the U.S. with populations between 50,000 - 300,000, Money Magazine ranked metros based on economic strength, job growth, affordable housing, safety, education, accessible healthcare, arts and the ease of living. It references a couple that have two young children, a 5-year-old daughter and a son who is 3, and brag up how ideal Minneapolis for their family. They appreciate local parks with swimming pools, easy walking distances to T-ball and soccer fields from their house, and places to bike.
Previous similar studies that ranked the Twin Cities as a best place to live and raise a family include the following:
1. Two Years in a row, the Twin Cities metro came in the Top 10 Best Cities for Families cited by Parenting Magazine. Minneapolis / St. Paul, Minnesota ranked #7 in the year 2012 and #4 in 2011. The Twin Cities won this merit due to qualities for healthy air, healthy residents, safe streets for family walks, and great opportunities for employment. Information used in rankings comes from U.S. Census data, FBI crime statistics, the Bureau of Labor Statistics, and ratings from GreatSchools.org.
2. Family Magazine serves it readership annually by rating the 10 Best Towns for families to buy a family home in, placing Chanhassen MN high.. The City of Chanhassen is located 20 miles southwest of downtown Minneapolis and hosts 12 lakes, 55 miles of stunning walking paths, and 27 child-friendly parks (local regulations, in fact, require every home to be within a half-mile from one).
3. The 2010 "Safest Cities for Families with Young Children", Sperling's Best Places to Live and raise a family ranked Minneapolis, Minnesota fourth, just after Boston, Columbus, Ohio and Louisville, Kentucky.
4. Some of the top Minneapolis neighborhoods picked for families by Streets MN in December 2013 are: Nokomis, Longfellow, Kingfield, Linden Hills, and in the Hamline/Midway neighborhood. Families who are considering buying a home in St. Paul, will be interested to know that Mac-Groveland was the top winner and homes for sale in Highland came in as close second.
5. Forbes Magazine ranked Minneapolis 1st as the healthiest city to live in, saying: "Minneapolis has lots of open spaces, parks, and walking areas, and you see people walking everywhere".
"Residents in the Twin Cities can feel so connected in their neighborhood, that when they feel the pull of "moving up" to a bigger home, they start looking in the same area" comments Thuening. Many Minneapolis real estate buyers - that are parents of young children- may feel that the luxury of choosing where they live with their children is set by job location and finances. Other home buyers are fortunate enough to be able to choose. They prefer to enlist the guidance of a local real estate agent who knows the locations that have a lot of families in the immediate vicinity with young children or who are planning to start a family.
About Home Destination - Twin Cities Real Estate:
Home Destination offers a loyal and committed real estate professional service that personally handles all the details of selling or purchasing a Twin Cities home. Highly regarded by peers as a Minneapolis metro expert for over 15 years, gain a skilled representative as guide to make the best possible housing decisions. Helping all home buyers, from Millennial seeking to buy their first home that will be ideal for starting a family to senior seeking a home for retirement, Jenna Thuening has the real estate experience and acumen buyers and sellers benefit from.
Contact:
Jenna Thuening
Web. http://www.homedestination.com
Email. jenna(at)homedestination(dot)com
Tel. 612-396-7832